Outstanding Netball Success
Congratulations to Paige Peters (Y12), who as a representative of the Waiariki Under 17 Maori netball team, placed 3rd at the Aotearoa Maori Nationals (AMNOHL) played in New Plymouth over Easter weekend.
Well done and we look forward to hearing of your continued successes!
NZSS Senior Beach Volleyball National Champs
The NZSS Senior Beach Volleyball National Champs will be held on the first weekend back at school in 2023 (Saturday 4th – Sunday 5th February).
If you're keen to be entered, please fill in the registration form at the link below.
https://forms.gle/PJTXGeWz9SRu8drL8 
Details:
Venue: Main Beach, Mt Maunganui
Date: Saturday 4th – Sunday 5th February, 2023
Cost: $100.00 per team ($50.00 pp)
Transport: To be provided by parents/caregivers
Divisions:
Year 11 Girls Championship
Year 11 Boys Championship
Year 12 & 13 Girls Championship
Year 12 & 13 Boys Championship
Registrations close Wednesday 7th December.
More information can be found via the following link https://www.volleyballnz.org.nz/events/beach/nzss-beach
Any questions, please email sports@otc.school.nz
Bay of Plenty Junior Tennis
Seven students played at the Rotorua Tennis Club, Friday 25th November.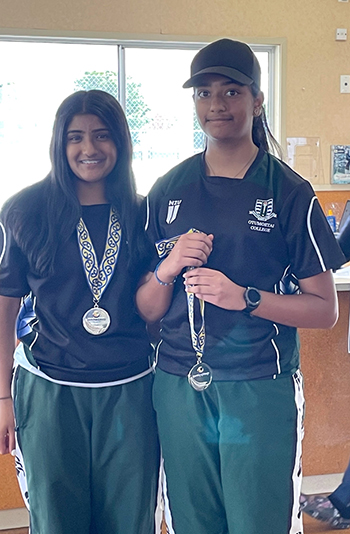 Runners Up Division 2 Girls Doubles – Dhruvi Patel & Juhi Kansara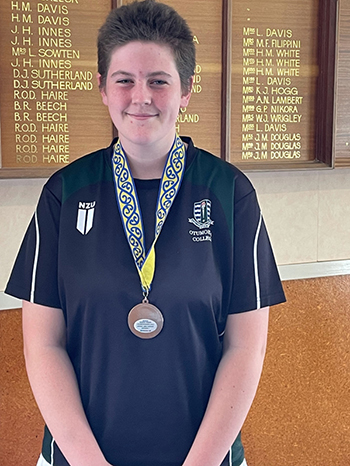 Runner Up Division 1 Girls Singles – Lucy King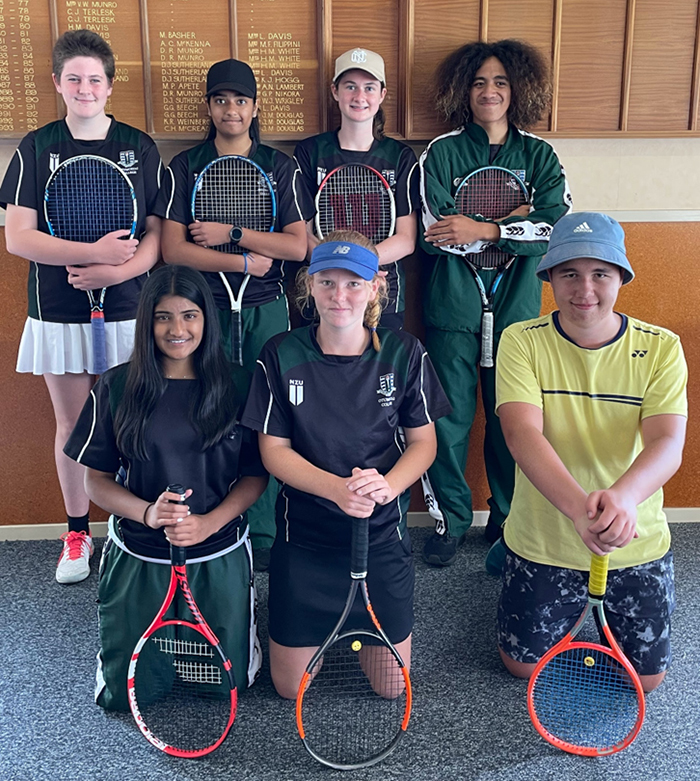 L to R Back: Lucy King, Juhi Kansara, Neeve Wilson & Delamare Langton.
Front: Dhruvi Patel, Chelsea Olesen & Lachlan Shefferd.
North Island Secondary School Volleyball Results
This event was played recently at the Trustpower Arena 22nd to 25th November.
Boys Junior A – 9th overall (40 teams)
Girls Junior A – 16th overall (48 teams)