International Student Stories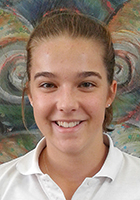 Auralie Turbang – Belgium
What is the best thing about studying at Ōtūmoetai College?
International students are well supported and there are a lot of things organised for us. I really enjoyed the choice of subjects such as Hospitality and Outdoor Education where we did swimming and surfing. Everyone is so helpful.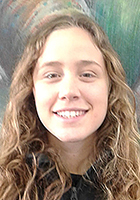 Mariana Barteliga – Brazil
Do you enjoy living with a New Zealand homestay family?
I love it! It's an amazing way of learning about the "New Zealand" way of living. My host family is definitely one of the best things about my exchange, including my German host sister. Together we travelled to Gisborne to visit my Kiwi host sister and her family and on one trip stayed in Hicks Bay which was stunning.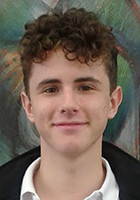 Andrea Belletti – Italy
What are your career aspirations?
I'm not sure yet. I would like to study Economics and Finance at University. This is because I had the opportunity to find out, here in New Zealand, what I like to do by studying Business Management which is not a high school subject in Italy.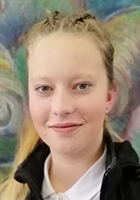 Anneliese Urban – Germany
What do you enjoy most about being in New Zealand and living in Tauranga?
The thing I enjoyed most about living in Tauranga was being so close to the sea and being able to enjoy all the water sports. I did the most amazing North and South Island trips so have been able to experience many different parts of New Zealand.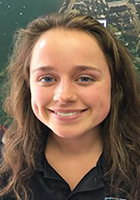 Judith Saethre – Norway
Why did you choose New Zealand to study?
I had one chance to go anywhere-therefore, I wanted to go as far as I could. I turned the globe around, and there was New Zealand. Looking at the magnificent nature, rare culture and opportunities for extreme sports, I couldn't be happier.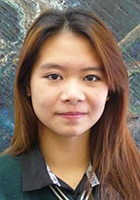 Ying Sum Pun – Hong Kong
What would you say to a student from your country considering coming to New Zealand to study?
New Zealand and Hong Kong are totally different. Here we don't go shopping but enjoy nature and the sunshine. You will find out how good it is here and then you won't want to leave this beautiful country. Also you have to be brave to talk to Kiwis – they are really nice, kind and easy going. My New Zealand homestay family is really nice. My host mother is like my real mother. She takes care of me. She listens and helps me when I feel sad.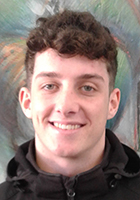 Federico Severini – Italy
What is the best thing about studying at Ōtūmoetai College?
The best thing is the school makes everything available to you. My school in Italy barely has a gym, and they don't offer activities of any type. I think all the subjects  that are available allow the students  to have multiple choices and this is essential to create a good environment for the students. Coming from the city of Rome, I'm used to living in a sort of 'general chaos'. Rome is a very busy and loud city, full of traffic, and shamefully overpopulated. That is why this place allowed me to live far from the busy life of Rome and chill. Living here has allowed me to grow as a person.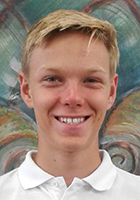 August Lyngstrand – Denmark
What did you enjoy most about the end of year Activity Programme?
I really loved the opportunity to participate in such a large range of activities, from Hobbiton to Adrenalin Forest to Blokarting and Surfing.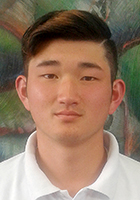 Koki Hashine – Japan
What is the best thing about studying at Ōtūmoetai College?
Outdoor Education! I did many activities that I have never done in Japan. These  included kayaking, rock climbing, leadership and mentoring the Year 9 classes in social responsibilities.
I had to write essays which were really hard but I was helped by my teachers and friends. My writing improved which made me enjoy doing them more.
I enjoyed studying and making friends.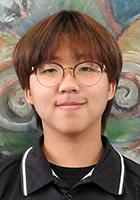 Wonwoo Choi – Korea
What do you plan to do after your New Zealand education is completed?
I plan to go to a Japanese University to study Engineering. The reason is that Japan is closer to Korea and Japan has great opportunities to study Engineering. My New Zealand education has made it possible for me to achieve this goal.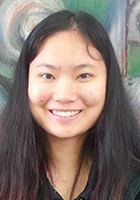 Nattamon Montamkarn – Thailand
Do you enjoy living with a New Zealand homestay family? It really is good living with a New Zealand family and doing things together. They have taken me fishing and up the Skyline Rotorua and to Hamilton & Taupo. My homestay Mum is very kind and we always eat our evening meal together.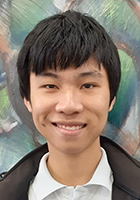 Huy Thai Tran – Vietnam
What is the best thing about studying at Ōtūmoetai College?
The best thing is meeting new people from different countries and learning a bit about their countries. School here is not stressful like in Vietnam, and I can choose the subjects I want to study.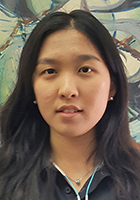 Beier Lu – China
What is the best thing about studying at Ōtūmoetai College?
Being able to choose the subjects that I enjoy. I was really happy to be able to enter the PIN'd Fashion Show winning 1st place in the "SteamPunk" and 2nd and 3rd place in the Overall Design Award.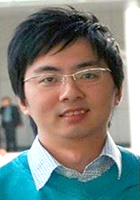 Mingmin Liu – China
Would you recommend Ōtūmoetai College as a place of study for other students from China, and why?
Yes. The information. I would like to emphasise the advantage of living in Tauranga, which is a language learning environment. There are more opportunities to practise English studying at Ōtūmoetai College in Tauranga, than studying in larger cities in New Zealand, because it is less likely you can group up with other students that speak your language. Mastering fluent English is the key point for you to be successful in any commonwealth country, for any purpose.