Ōtūmoetai College is a co-educational state secondary school established in 1965. It caters for students in Years 9 to 13 who come from the surrounding suburbs and rural areas of Tauranga.
Students come from diverse backgrounds as well as urban a rural settings, such is the broad catchment area. Approximately 20% of our students are of Māori descent, 6.5% are of Asian descent, 39% are of European descent, and just over 1.3% identify as Pasifika.
Ōtūmoetai College affiliates to Ngāti Ranginui who are the descendants of ancestors who arrived on the Takitimu Waka, and is situated in the rohi of Ngai Tamarawaho hapu.
The First 50 Years of the college's history have been captured in the following two volumes of work by Bruce Farthing:
Life Enlightened By Learning – The First 40 years of Otumoetai College
and…
In 2019 we embarked on a project to rebrand Ōtūmoetai College in order to engender a sense of connection to the school for our students, staff and community. We wanted to create a coherent story for Ōtūmoetai College that was relevant to our school community, which honoured our past as we move forward to create our future.
The culmination of this work is captured by our new school logo which is a visual representation of Ahi Kā – the home fires – a beacon that will always draw our students' home to the place where the roots of their future were first planted.   Ahi Kā is made up of three parts: Noho, Mahinga Kai, Tipuna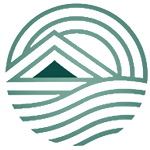 Noho – a connection to the land and sense of belonging
The confidence to explore, knowing there is always a home to return to.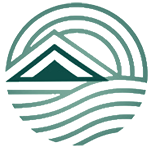 Mahinga Kai – the ability to grow our own food
Gathering knowledge to foster self-sustainability throughout life.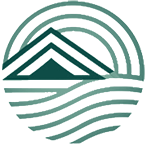 Tipuna – our ancestry and whakapapa
Understanding ourselves and where we are from to understand where we are going.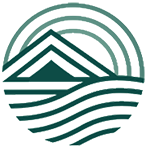 Calm Waters
The bottom of our logo is made up of curved lines that represent our region's calm waters and the safety of our learning environment.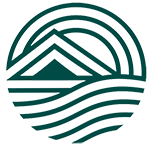 Future potential
The top of our logo radiates outwards, representing inner growth and unlimited potential.