As part of Ōtūmoetai College's recent rebranding, we will be introducing a new uniform in 2022.
The design of this uniform is based on feedback we received from the students, teachers, and parents/whanau in late 2020.  In line with this feedback, we will be retaining a junior and senior uniform that will be gender neutral.
This new uniform will share the black skirts and shorts from Ōtūmoetai Intermediate in Year 9.
The introduction of the new uniform is as follows:
2022 – Year 9 students will wear the new uniform
2022 – Year 10-13 students will wear the current uniform.  If they need to replace an item and stock has run out at NZ Uniforms, they may wear the new uniform replacement item
2022 – All students can ONLY wear the new OTC Long Black trousers (Terms 2 & 3)
2023 – Year 9 and 10 students will wear the new uniform
2024 – Year 9, 10 and Year 11 students will wear the new uniform
2025 – Year 9, 10, 11 and Year 12 students will wear the new uniform
2026 – All students will wear the new uniform
All students must wear school uniform. This encourages a sense of identity with the school and it also provides a measure of security by identifying any non-students on school property.
Correct uniform and tidy grooming is required when students are travelling to and from college as well as during the school day. This also applies to trips away from school, unless students are otherwise instructed.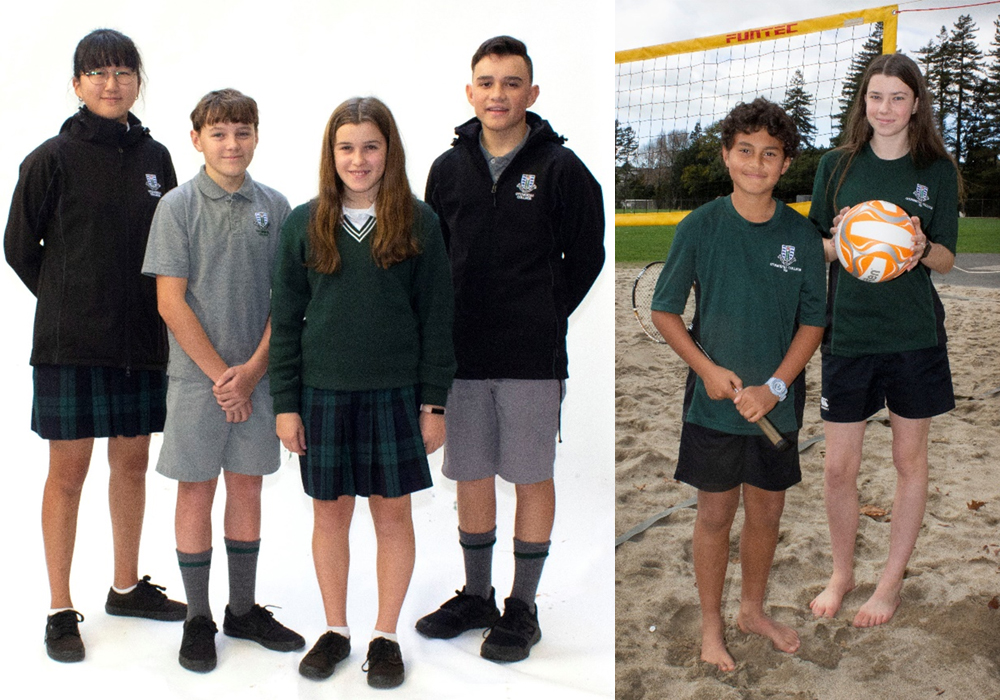 New Uniforms can be purchased from NZ Uniforms which is our official supplier:
94 Elizabeth Street, Tauranga
Ph 985-6213
2nd Hand Uniforms:
Second hand uniforms can be purchased from the second-hand Uniform Shop at the College.
Open by appointment, please phone 576 2316 ext 806.
Selling 2nd Hand Uniform:
If you have a second-hand uniform that you no longer require our Uniform Shop is happy to sell on-behalf for a small fee. Proceeds from the sale of your second-hand uniform can be made to offset student accounts or be banked to your nominated bank account. If you wish to make use of this service, you will need to tag each garment with your name and contact phone number. You will also need to supply a 'list' of all garments you are selling, with your contact details and bank account number.