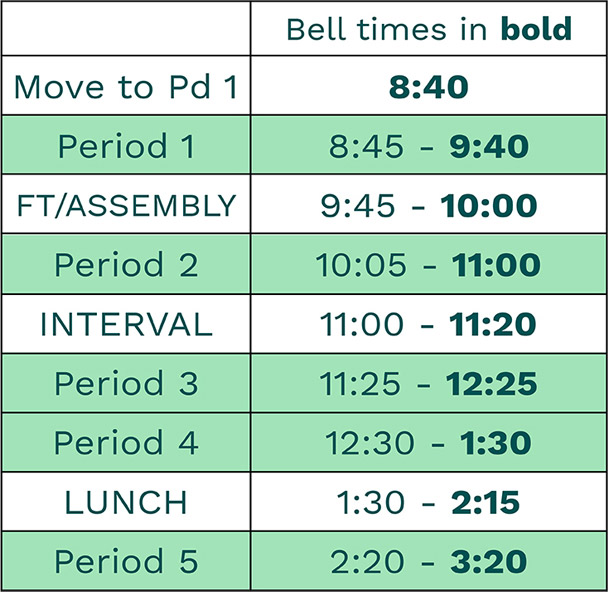 When the weather is such that it is inappropriate for the students to be allowed on the field then lunch will be shortened to 30 minutes.
This means times will be adjusted so that:
Period 5 will begin at 2:05pm
School will finish at 3:05pm
A 'wet lunch' decision is made just prior to lunchtime. A message is voiced onto the main school phone number indicating this at around 1:28pm.
Bus students who have to wait an extra 20-30 minutes to catch their bus, have the option to wait in a classroom or the PAC (whichever is available on the day).