Ōtūmoetai College is well-positioned to be able to make a positive difference to the lives of the international students that choose to come to our highly regarded school.
Ōtūmoetai College has many qualities that are unique to our institution, and this enables us to add value to an international student's experience.
Ōtūmoetai College is a community based school, where you can live with a New Zealand family within walking distance of the school. This is unique to Tauranga.
To find out more about the Ōtūmoetai College international students programme watch the below video.
Ōtūmoetai College is located in the suburb of Ōtūmoetai that is home for many professional families.

Ōtūmoetai College is in the city of Tauranga (150,000) and it is 2-3 hours' drive from Auckland International Airport.

Tauranga is a coastal city built on a large natural harbour with many fine beaches and an outdoor lifestyle.

Tauranga experiences a temperate climate all year round.

Tauranga provides a safe and secure place to live.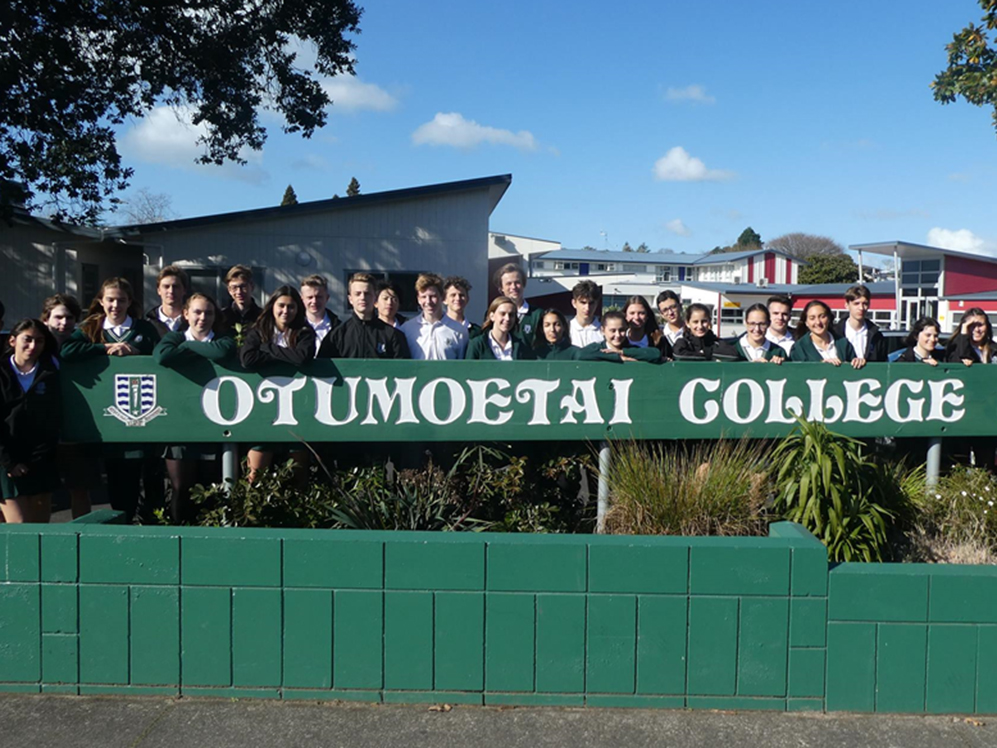 "I have been able to meet a lot of students – Kiwi and International. I really enjoyed my Outdoor Education class as I was able to Rock Climb, Surf and Kayak. The International Office organised trips to Rotorua, Waitomo Caves and to watch a game of Rugby in Hamilton."
KONAN MATSUDA
(Japan)
"I enjoyed meeting all the different nationalities. The subject choices I could make such as Dance and Hospitality. It was fun being part of a dance competition. I was also chosen to represent Ōtūmoetai College at the Mayoral International morning tea."
JA BYEON
(Korea)