Rugby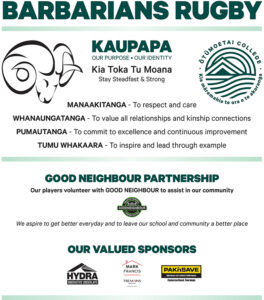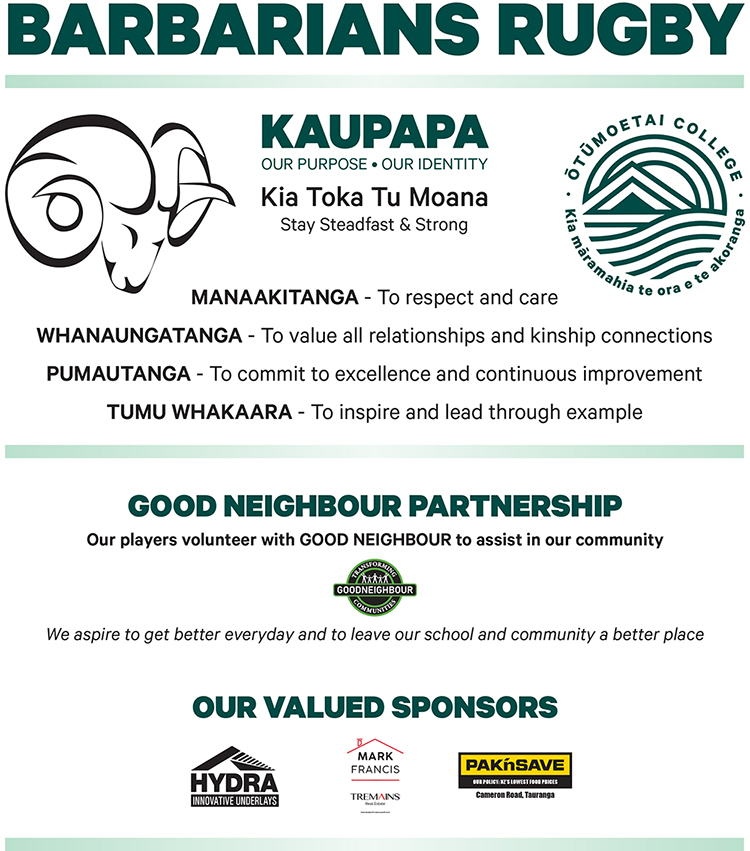 Teacher in Charge – Mr Carter (arcarter@otc.school.nz)
Barbarians Rugby is a combined rugby programme between Ōtūmoetai, ACG and Bethlehem Colleges which aims to provide fantastic rugby experiences for players. The programme is well supported by a Rugby Advisory Group, excellent sponsorship, modern gear, exceptional facilities and strong community and whanau support. It prides itself as being well resourced and a values-based rugby programme that aspires to produce excellent on-field results.  Our rugby programme has linked with the Good Neighbour Charity and with the aim of serving and volunteering for the betterment of our community.
For the most up to date information on Rugby and the Academy, please follow us on our Facebook page: https://www.facebook.com/oatsrugby
RUGBY REGISTRATION
All players interested in playing rugby for the college, please register via the following link!
https://www.sporty.co.nz/viewform/142876
Any questions, email Mr Carter – Head of Rugby arcarter@otc.school.nz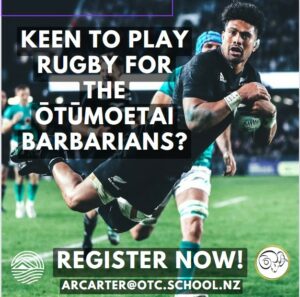 TEAMS 2022
COACHES
TRAININGS
COMPETITION
1st XV Boys Rugby
TBC
TBC
1st XV – Saturday Games
12pm kick off
U16 Boys Rugby
TBC
TBC
Under 16 – Friday games
4.00pm kick off
U14/15 Boys Rugby
TBC
TBC
Under 14 – Saturday games
10.30am kick off
7s  Rugby
For all queries relating to rugby at Ōtūmoetai College, please contact arcarter@otc.school.nz