Strength and Conditioning
Ōtūmoetai College prides itself on youth sports programmes that are structured to achieve the outcomes of continued Participation, high levels of Performance, and Personal Development (the 3 Ps).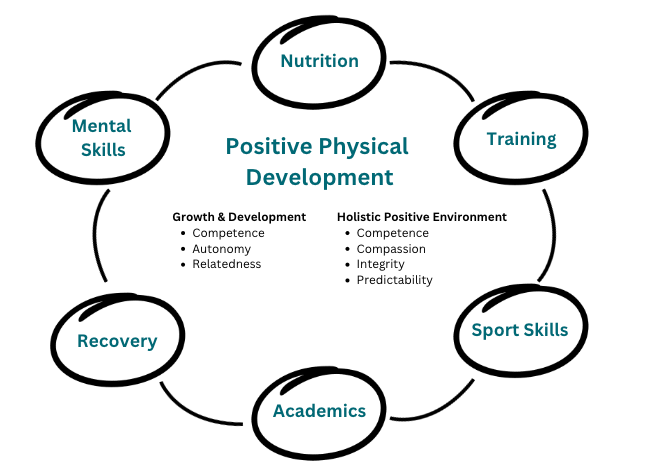 A well-planned strength & conditioning pathway should challenge and develop mobility, stability, proprioception, general strength, coordination and balance. This has the benefits of improving movement to maximise sport-specific training, improve sports performance and minimise the risk of injury. This is our aim throughout the following three ŌTC Strength & Conditioning Pathways.
The Youth Physical Development pathway which focuses on year 9's and 10s and fundamental movement, resistance training and positive physical development.
The Youth Sports Development pathway focuses on years 9 to 13 and on injury prevention, increasing athleticism and developing physical qualities.
The Youth Sports Performance pathway focuses on years 9 to 13s who play representative sport and above. This pathway provides pastoral support, mentorship, and external programming.
The rationale is to provide a pathway for all students whether they participate in sport or not. Those that are participating in sport have a pathway that compliments their sporting activities through developing athleticism and decreasing the risk of injury without the risk of overtraining. Many other students who do not participate in organised sport attend The Barbell Club at lunchtimes.
The Barbell Club is an opportunity for those students who are not involved in sport to experience the positive results of regular structured training sessions. The aim is to develop the students' physical literacy, physical qualities, improve body image, and harness a love of exercise within the group. We want to create and develop leadership within the club by providing the students with technical knowledge and confidence to become a 'peer coach' and help those students who are new to the club.
Current Strength & Conditioning Timetable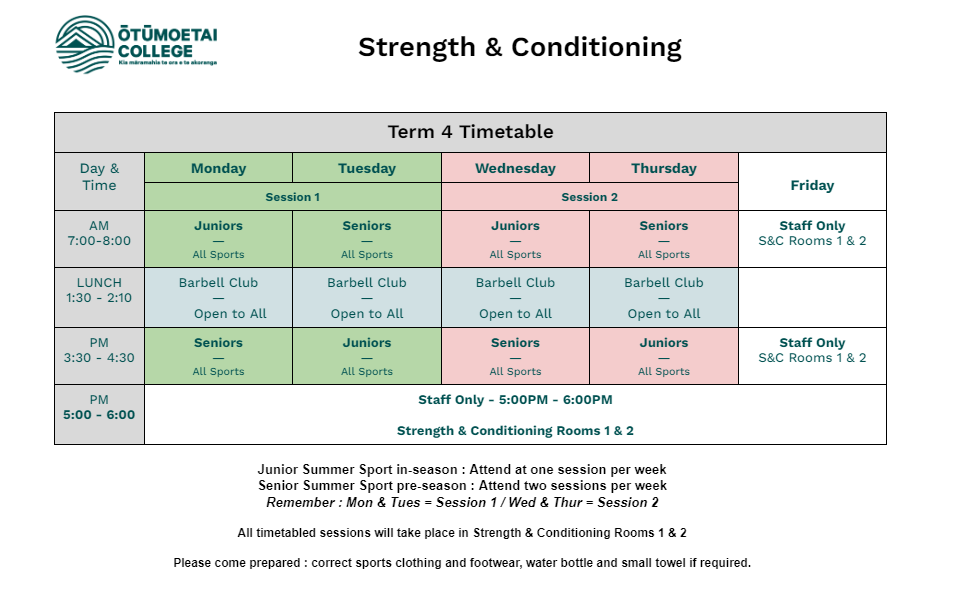 Strength & Conditioning Facility