World Vision Awards – A Milestone for Ōtūmoetai College
On Tuesday, Ōtūmoetai College hosted Leilani Baker from World Vision (pictured on the left), who presented the school with a Milestone Award for the many years of support Ōtūmoetai College has provided the charity.
This year marked our 41st year of involvement with the World Vision 40hr Famine, over which time we have raised more than $150,000.
The award was received on behalf of the school by Mr Grant from Social Sciences, and the recently retired Mrs Keam, a long serving teacher who lead the 40hr Famine efforts for many years.
"A group of Year 10 girls spent 5 days on the Spirit of Adventure from Friday 5th to Tuesday 9th of November. They faced many physical and mental challenges while onboard.  
Each day involved a 6:30am swim before breakfast, challenges against the three other schools and plenty of time learning how to sail.  After some rough weather on the first day we were blessed with light winds and sun which wasn't great for sailing but did allow us to spend plenty of time in the water, working on deck and enjoying each other's company.  
The marine life came to the party too with visits by seals, whales, dolphins and penguins. This was an amazing experience that helped develop the students confidence, resiliency and we made memories that will last a lifetime." – Mr Williams
The students were: Emilee Akenson, Alexis Cory, Abby Duncan, Amelia Edgecombe, Isabella King, Milla Mason, Brea Miller, Maddy Parker, Paige Peters and Cleo Putty.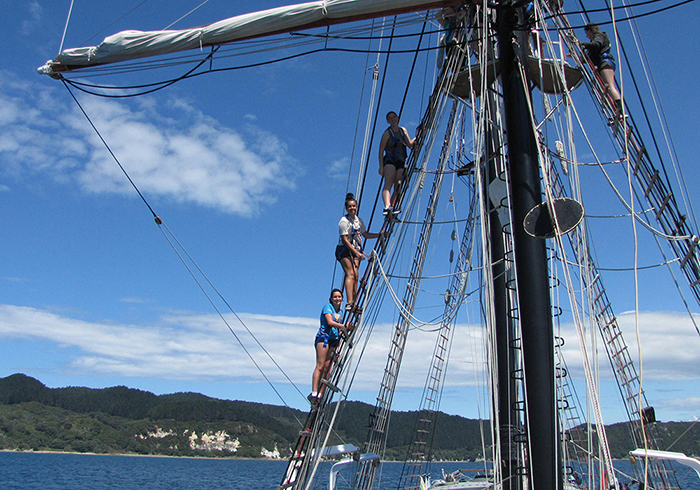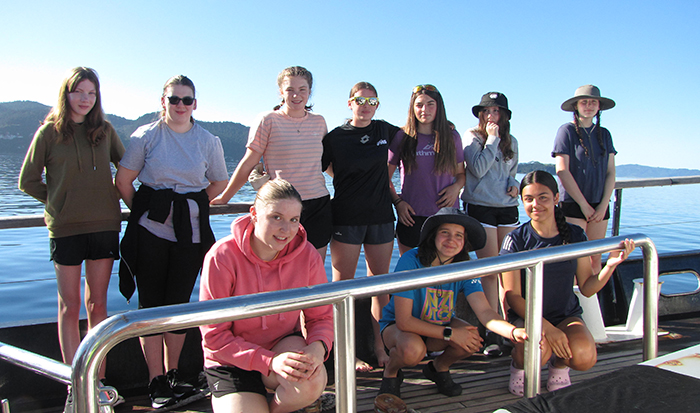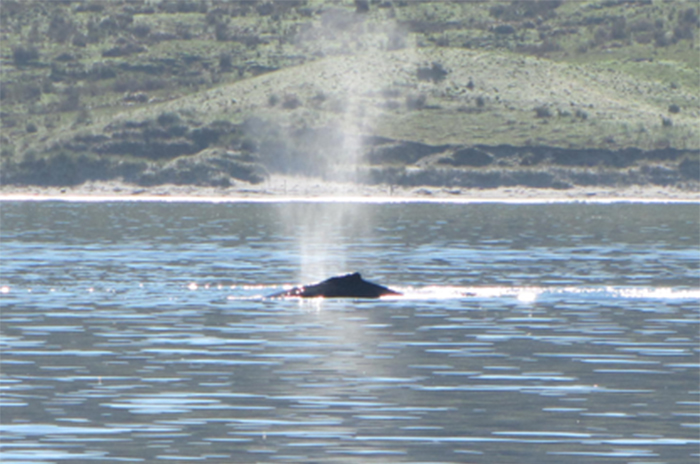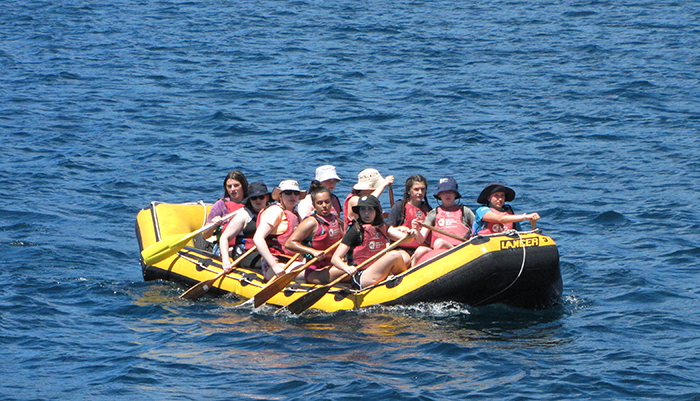 There was a great turnout from students and parents for the opening night of the Junior Art Exhibition. 
Sam Allen (ex Ōtūmoetai College Student) who has a studio at the Incubator curated the exhibition and did an amazing job!
The exhibition is running at the People's Gallery Toi Ka Rere, located at The Historic Village, until Saturday 20th November.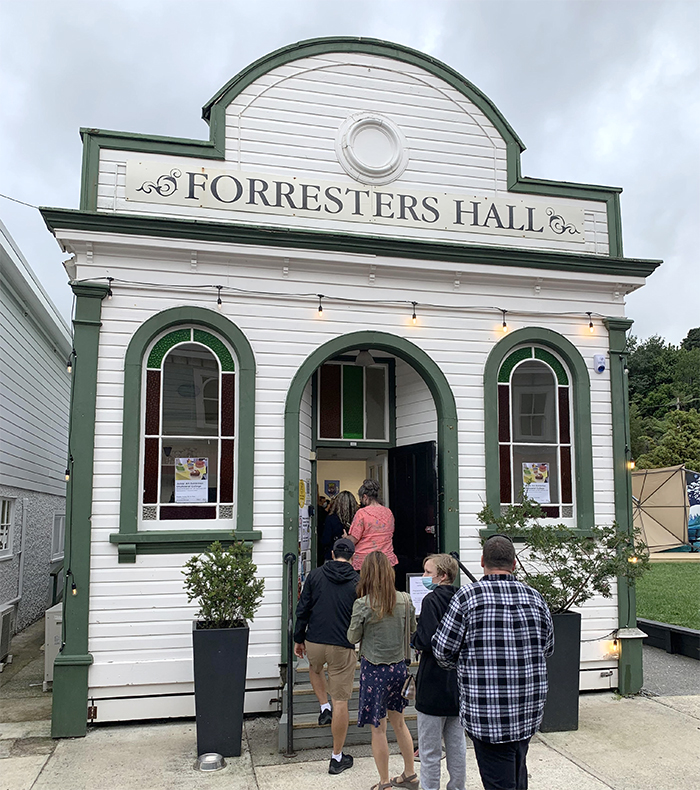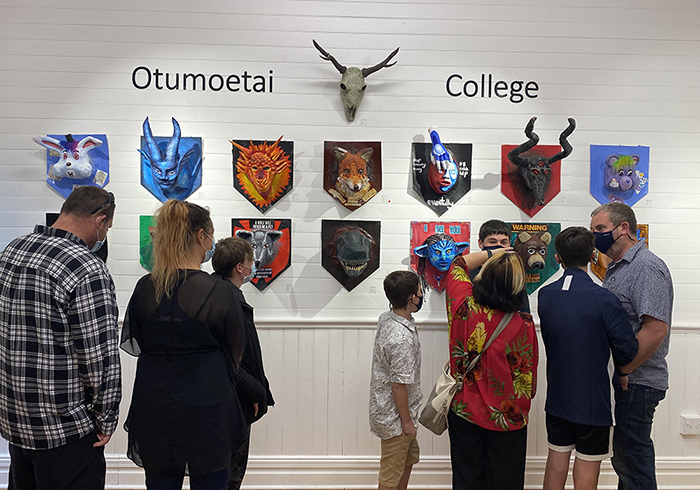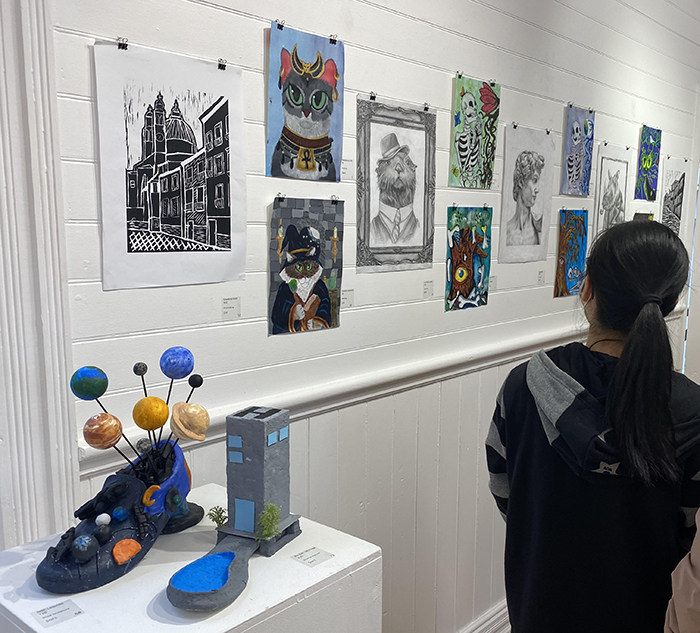 Kia ora, our Dental Unit is at Ōtūmoetai College until January 2022. We treat any child who is a New Zealand citizen that does NOT see another dentist. 
Our Dental Unit treats adolescents 13–17 year olds yearly and will be back to Ōtūmoetai around November 2022 and every year after that. 
If your child is not enrolled ask them to go to the Dental Unit and pick up a form or please call 027 807 2038. – Thank you from the Dental Team.