Student Voice Provided to Tauranga City Council
This week a range of students from Year 10 Social Studies and senior Geography classes had the opportunity to meet with Corinne Frischknecht, a senior urban planner with the Tauranga City Council. Corinne's visit provided an opportunity for students to see how their Social Science subjects apply in the real world as they were asked to consider possibilities for the future development of the wider Ōtūmoetai area as outlined in the proposed Ōtūmoetai Spatial Plan.
The planners and Council were particularly keen to hear from younger age groups and students were able to provide feedback through a series of engaging interactive maps. With a long term view towards 2050, students were asked to consider issues such as how do we make sure we have enough homes, allow for suitable ways to get around, and provide community spaces to support the wellbeing of everyone who lives here both now and into the future.
Students were very positive about the opportunity to be involved and if any parents are interested in what their students were learning, they can find out more information at:  www.tauranga.govt.nz/otumoetai2050 and submit feedback at:
https://tauranga.mysocialpinpoint.com/otumoetai-spatial-plan-map until 3 July 2022. – Nick Page
Half of our Year 12 Biology students recently spent two days at Aongatete Forest Lodge in the Kaimai ranges. It was a busy overnight camp with students completing a lot of the learning they needed for an NCEA Standard on the differences in the structure of leaves in the upper canopy of the forest compared to leaves in the lower levels of the forest.
This involved measuring some of the physical features of the leaves and making observations, including activities for their assessment. Unfortunately the weather wasn't in our favour and we all got really wet on the first day and this also prevented some of the fun activities and the stream survey to measure the health of the stream.
We had a visit from Bay Conservation Trust to teach us about pest control and conservation and managed to fit in a night walk to look at glowworms between the downpours. We had lots of good food and entertainment including a very competitive quiz to add to our running tally of group points.
The remaining half of the level 2 Biology students stayed back at school and did a mini workshop in class time, using plants from the school gully, which lead into starting their practical investigation assessment. – Sally Price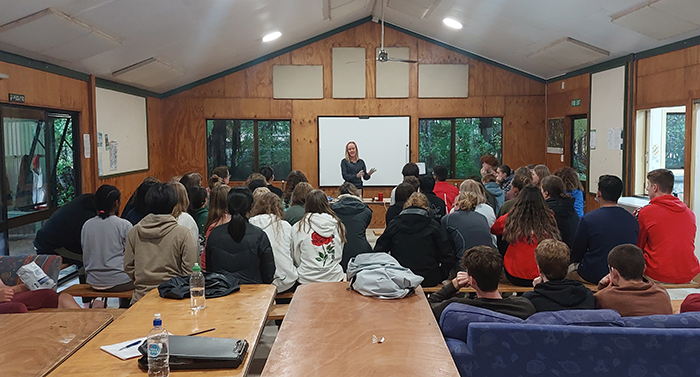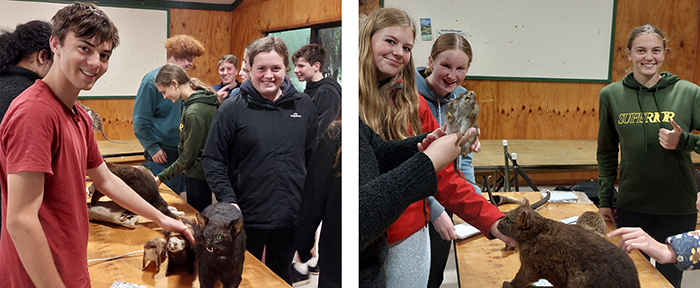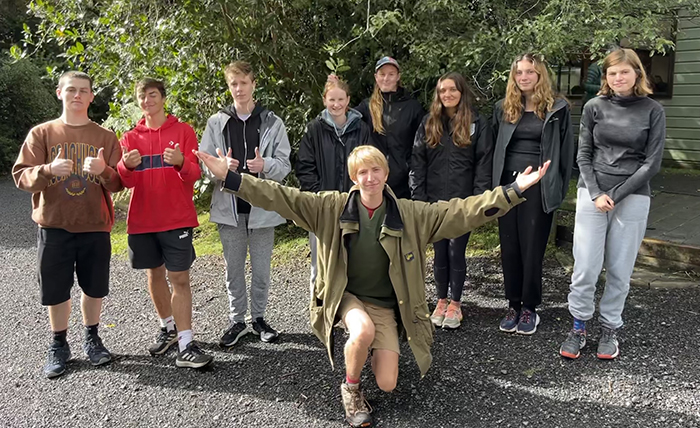 Year 13 Parents Tertiary Study Information Evening
The Careers and Pathways Department will be running an information evening for all things University on Tuesday 5 July in the College Library from 6.00pm-7.30pm. 
The evening will cover:   
Applications, Enrolment and Entry Criteria

Accommodation

Finances

Scholarships

Successful Transitions

Question and answer session
Due to the venue size, numbers will be limited.