BOPSS Squash Championships
Geyser City Squash Club in Rotorua held the BOP Secondary Schools Individual Girls Squash Championship on Wednesday 1st June.
Ōtūmoetai College had a strong team of five players originally entered, unfortunately two girls had to pull out due to illness.
Erin Wyllie, Grace Spencer, and Kayla Bowles were all entered into the division one competition and all performed outstandingly well.
Erin took out the division one title-winning all her games. Grace Spencer gave Erin a challenge going to five sets before losing but coming second overall and Kayla finished off a great day finishing in fourth spot. 
Congratulations to all the team and we look forward to the BOP and NZ Teams Championships later this term.
BOPSS Rock Climbing Results
We had a very successful BOP Secondary Schools Rock Climbing event this year with all six students competing extremely well and finishing in the top 6 of their age groups. 
All of the athletes competed in three divisions; Top Rope, Speed Climb and Bouldering. The Speed climb is a fascinating discipline to watch, especially in the senior boys. Overall we had two students with podium finishes. 
Holly O'Loan finished 2nd in the Junior Girls and Eva Karena finished 3rd in the senior girls. Congratulations to all six of the athletes on their successful day.
Students – Tom Voller, Beatrice Proverbs, Eva Karena, Hana Henderson, Holly O'Loan & Corbyn Patterson.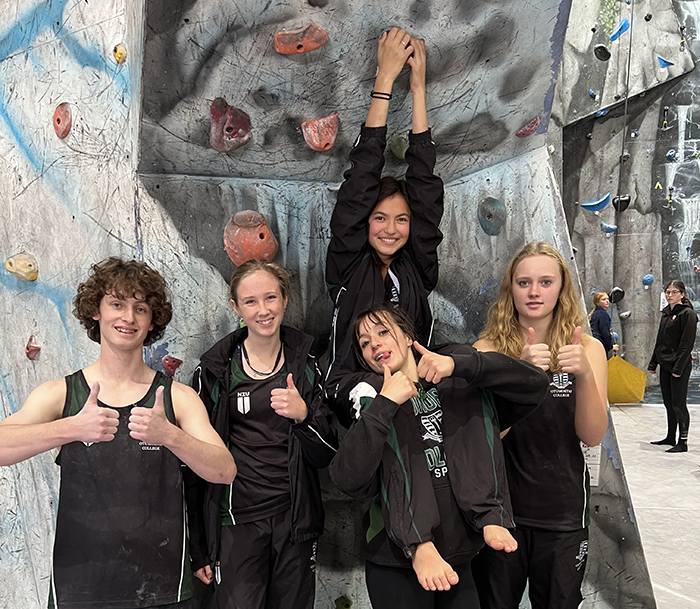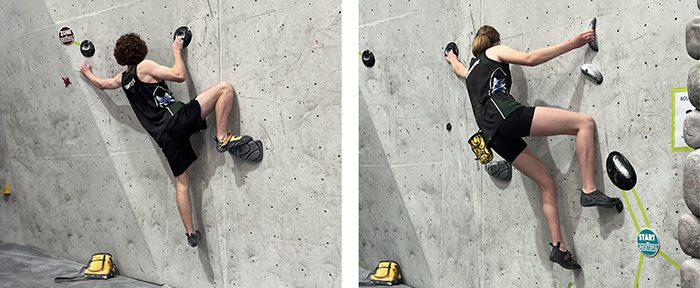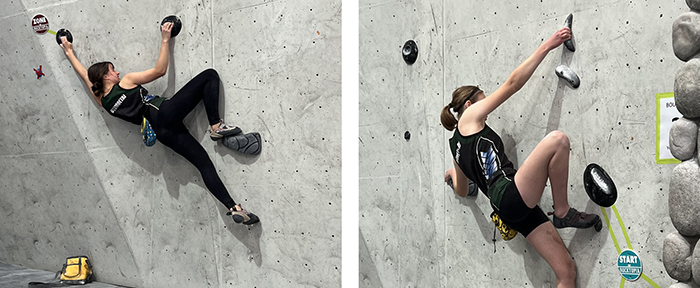 Manihera Memorial Golf Champs
Three Ōtūmoetai College students competed in the Manihera Memorial Golf Champs played at Kawerau Golf Club on Wednesday 24th May.
The course was wet underfoot to start but the day proved to be clear and warm and students enjoyed honing their drive and putting skills against their peers from other regional schools.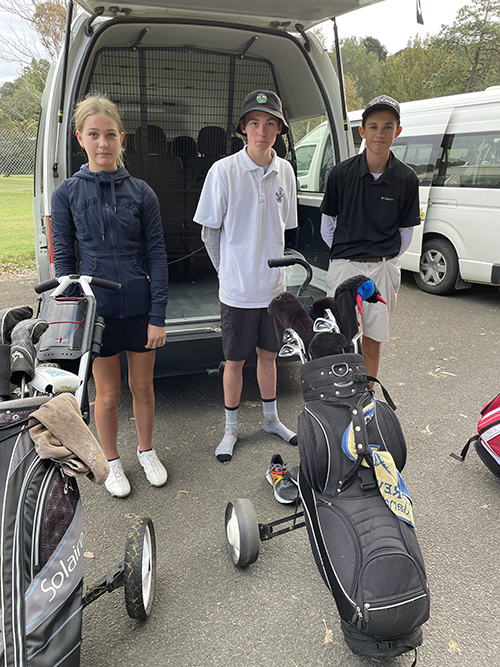 Imogen Otto, William Dunn & Tomas Andrew.
Badminton Congratulations
Congratulations to year 13 student Matthew O'Connor on his appointment as Coach for the Waikato U15 team to compete at the New Zealand Junior Team Nationals (Division 1) in Palmerston North July 2022.
Matthew has also been named in the Waikato U19 team to compete at the Junior Nationals but due to injury is unable to attend.
Ōtūmoetai College Netball Premier 1 Team
Tena koutou katoa
Ko Rangitaukiri Ward toku ingoa
I have the honour of being the coach for the Ōtūmoetai College Netball Premier 1 team for 2022.  We have selected a great mix of younger players who will be guided by the experience of our Year 13 girls.  We also have selected two sisters in the team.  I thank everyone involved for their time, patience and guidance in the selection process.    As I understand, the 2021 team have left a legacy of success and performing at the highest level.  This year sees us in a rebuilding phase, with replicating the success of our 2021 team amongst our team values.
TEAM SELECTION
We are proud to announce the 2022 Netball Premier 1 team:
TRAININGS
We currently have two trainings a week and the team are expected to maintain their own fitness outside of the team trainings.  Tuesday after school is a compulsory one hour fitness and skills session with Paula Vickers from Tauranga Netball Centre.  On Wednesday afternoons, we work on court strategies and skills specific to areas on court.  We only managed to have one Wednesday team training due to illness, prior to games starting.  
Last week we had the privilege to have a zoom call with Claire Kersten about Mental Skills.  Claire currently plays for the WaiBop Magic netball team.  Previously, she played for the Central Pulse netball team and the Silver Ferns.  Each of the girls who were on the call, picked up some great tips which they can use this season and beyond to help them prepare for games and to unwind from games.  Three key tips  from our discussion with Claire:
We are more than just netball players and netball coaches.  That we are also daughters, grand daughters, sisters, aunties, (Me, a Mum).   

What is and remember our value to our team and to our families.  How do I contribute to the team and my family.  

Find a balance between school, sports, extra-curricular activities and other activities that bring us joy.    

Then some practical tips – write key points on strapping tape and stick on your water bottle; journaling can help release tension and bring clarity; music can help motivate you before games and relax afterwards; sleep is important; acknowledge negatives and like a leaf let them float away down the river.
GRADING TOURNAMENT 2022
On Friday 20 May we played our first games as a new team.  We had one Wednesday team training beforehand instead of two due to illness.  Tawhirimatea let us know he was out with blustering winds and rain – a harsh welcome back to netball for the season.
We were drawn to play Matamata, Whakatane and Aquinas.  We won the first game by default against Matamata as their van broke down on the Kaimais.  Our second game was against Whakatane, which we lost by 7.  We had a good start but were unable to maintain that throughout the shortened game.  Our last game was against Aquinas A which we were leading up to the last minute where they scored twice.  We lost that game as well.  As a result, we are in Premier 1, division 2 for the start of competition.  
FRIDAY 27 MAY vs Matamata College Senior A
The nerves were high for our first competition game.  We didn't want to be blown off the court like we were at grading day.  Both teams warmed up next to each other beforehand.  It was clear that as a team, we need to sharpen up our warm up process.  Would that transfer to the court?
Matamata got off to a strong start in the first quarter.  We started off with a few errors, which were to be expected going into our first game.  We were up by two at the first changeover.  In the second quarter the girls picked up the tempo.  Our defence end, led by Hailey Cottom at GD, was able to turn over the ball consistently.  Pressure outside the circle by Abby Finlayson at WD and Emily Muspratt at C, meant Hailey and Abbie Francis at GK, could pick off passes and rebounds from the opposition.  Abby Finalyson's long range at WD, speed off the mark and tight marking, meant her opposition had to work extra hard to get the ball.  Her constant pressure resulted in errors by her opposing WA.  
New recruits, the young shooting duo of Eden Cornwell at GS and Tiani Rae at GA showed great athleticism and mobility.  Their work on circle balance had the defence spinning.  Their confidence grew throughout the game and with every swish of their shots into the goal.  Both impressed and are shaping to be an exciting duo to watch.   
Paige Peters started at WA and provided strong drives on centre pass, through court support and linking to the goal circle.  She won the battle against her opposition WD with her fitness and ability to focus on the game while enduring greater physical pressure.  She is building a strong combination with Emily at Centre.  
Bo Petero came on at C at half time and Emily to WA.  Bo came on and balanced the court out nicely and defended well to force turnover ball.  She combined well with Emily and our new shooting duo to provide great ball into space for our shooters.  
Our Team impressed with their ability to focus and stick to their game.  We set a target of 8 goals per quarter and we surpassed that in all but the first.  Matamata were frustrated at not being able to penetrate our defence to score, being restricted to between 3 and 6 goals each quarter.  
We had one substitute for this game.   Mia Gray is a new young shooter, who offers a different skillset in the shooting circle but is currently sidelined with an injury.   Kiana Rae, one of our senior midcourters, was also unable to play while recovering from the flu.
Final score: WIN 41 – 15
Player of day:  Abby Finlayson at WD
Next game:  June 3rd 6:30pm vs Bethlehem College Premier 1