Support our Students at the Careers Expo – 13 August
Year 12 & 13 Business students will be at the 2022 Careers Expo Saturday 13 August – come along and support them! Free Entry – 9.30-3.00pm.
Moore Treats – Sole Trader – Neisha Moore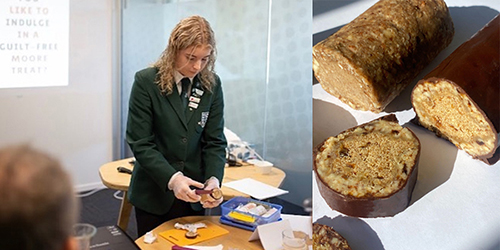 www.facebook.com/mooretreatsnz
–  People's wholesome, guilt free treat! Too healthy not to share!
Solid Solutions – Helena Barber, Kayla Bowles & Jemma Wakerley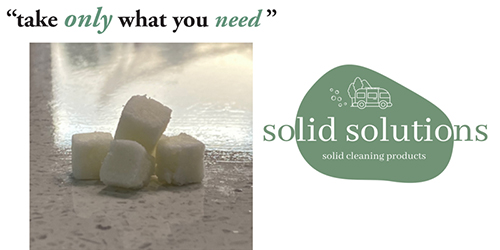 www.facebook.com/Solid-Solutions-NZ-104835485593336
www.instagram.com/solidsolutionsnz/
–  "Dish Grit" a single-use, dissolvable dishwashing tablet for hand washing dishes that are portion controlled individually wrapped solids which are packed in eco-friendly, single serve sachets.
Aotearoa Adventures – Marco Ward, Anbelle De Maudave Beatel, Grace Fellows, Isabella Neale-Snashall, Samara Wilson
www.instagram.com/aotearoa__adventure/
– Aotearoa Adventures is producing a fun educational way for people of all ages and skill levels to learn about Kiwiana-themed trivia that will help to boost a lack of knowledge about our country.
Pallet Plants – Megan Van Wyk, Robert Unsworth, McKayla Vickers, Sapphire Dudley, Milo Clark & Kelan Marshall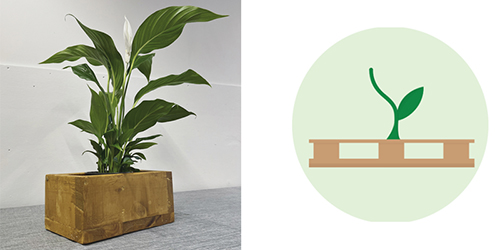 www.instagram.com/palletplants/
www.facebook.com/palletplantsnz
–  Pallet Plants upcycles wooden pallets into an indoor plant holder, laser cut to make decorative home decor.
A Good Sign – Caitlin Spalding, Angus Scott, Joel Beets, Zykyia Peka & Tommy Zhang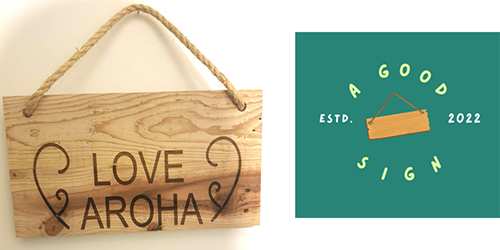 https://www.instagram.com/agoodsignnz/
– Welcome guests and include Maori language in your home with A Good Sign.
Organica Skin Care – Seth Turner, Hayes Winn-Tohill, Logan Purser & Shlok Kinsara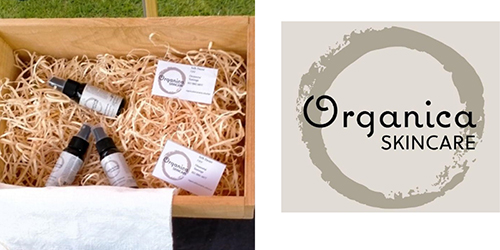 https://www.instagram.com/organica_skin_care_2022/
– Our product is a multi purpose all organic acne spray, encouraging healthier skin in New Zealand, while promoting kaitiakitanga; preserving the environment for future generations by using all sustainable packaging; PET bottles, biodegradable wood filler boxes and sponges.
Fine Grindz – Sophie Edser, Dana Doyle, Lily Somerville, Tessa Grace-Kakau & Olivia Cleaver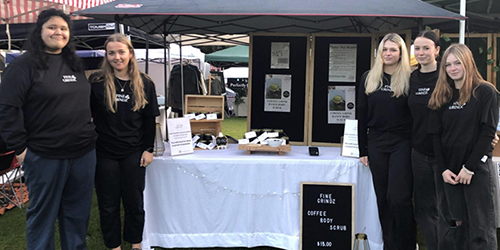 https://www.instagram.com/finegrindz_/
– Fine Grindz takes coffee grind waste from local cafes and repurposes it into an exfoliating body scrub.
Our body scrub has many benefits for the skin including, reducing inflammation and redness, improving circulation, tightening skin, and leaves you with a smooth glowing complexion.
Backstitch – Chloe Davison, Chloe Boyt, Peter Colonna, Marc Lulu, Charlotte Robb & Alec Anderson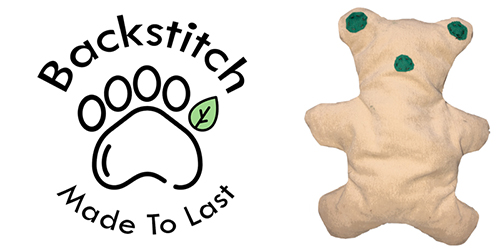 https://www.instagram.com/backstitch_nz/ 
https://www.facebook.com/Backstitch-108038681895321
– Our product, Threaddy Bear is a teddy bear which is constructed using 100% recycled fabric offcuts.
The NZSS Squash Champs were held 5-7 August in Auckland.
Erin Wyllie, Grace Spencer, Hope Kennerley, Gen Kennerley, Mia Bowles and Kayla Bowles represented Ōtūmoetai College and are again the New Zealand Secondary School Champs for a second year. A remarkable achievement!
SAANZ Student Blog Writing Competition – Cassia Song
Congratulations to Cassia Song (Year 13) who received a special mention in the 2022 Sociological Association of Aotearoa New Zealand (SAANZ) Student Blog Writing Competition.
Cassia is not only the first-ever high school student to enter this competition, she is also the first high school student to join SAANZ since the membership was digitalised (possibly ever!)
The winner and runner-up of the competition are both well into their university studies (the winner is a PhD student) and that Cassia wrote something competitive with their entries is fantastic. The organiser was so impressed with the quality of Cassia's entry, that he organised a book as a thank you for entering this year.
Cassia's entry OBJECTIVITY vs SUBJECTIVITY IN TRUTH: MORAL RELATIVISM – MORALITY IS A SOCIAL STRUCTURE will be posted on the SAANZ website in September.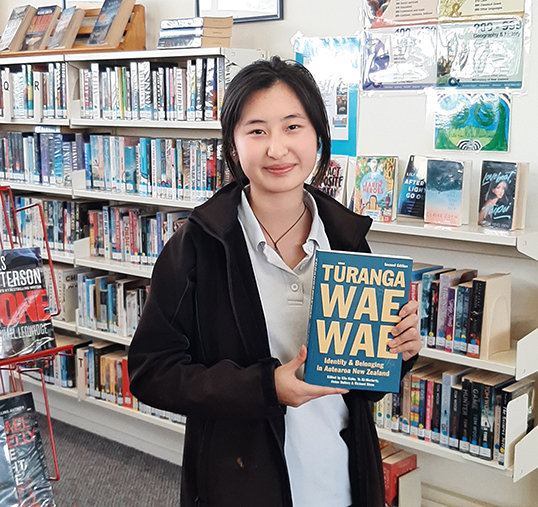 Taekwondo Success for Devon Lopez
Congratulations to Devon Lopez (Year 10 student) on his recent achievement – Gold Medalist in Sparring for Blackbelt Under 45 kg- Juniors.
Devon successfully competed in the recently concluded Taekwondo New Zealand (TNZ) Open 2022 held at the Barfoot & Thompson Stadium in Auckland on August 6, 2022.
He not only trained hard for the competition but more so showed utmost discipline, respect and sportsmanship on and off the mats. It is my great honour informing you of his hard work and dedication to be able to attend and win a gold medal in a National level event. – Renato Oficial, 4th Dan Blackbelt (Instructor)