Robotics Scrimmage at Glenfield College
The Robotics club had a really successful scrimmage at Glenfield College in Auckland last weekend.
All our teams got into the quarter-finals, with 3 in the semi-finals. Team X (Emily Aldridge, Max de Sponge, Ace McClusky, and Jamie Venman) won the tournament. This is their 3rd win in a row.
Troy Edhouse ( 9ALR) impressed the judges with his overall performance and won the Judges' Award.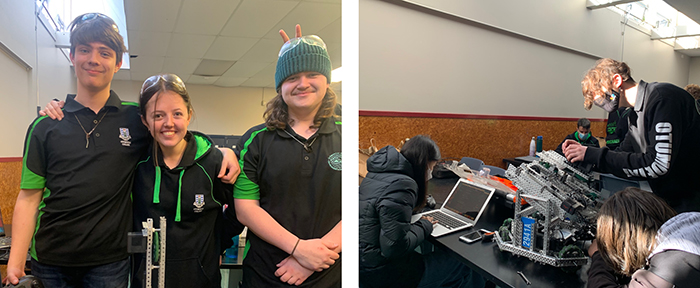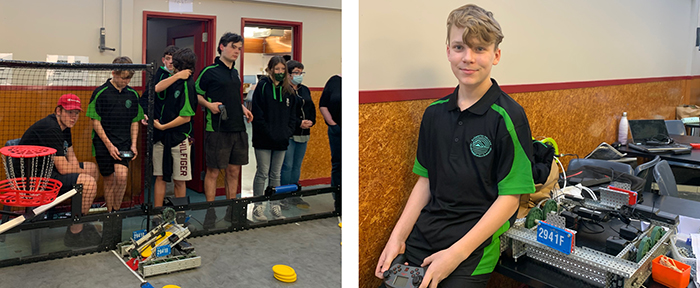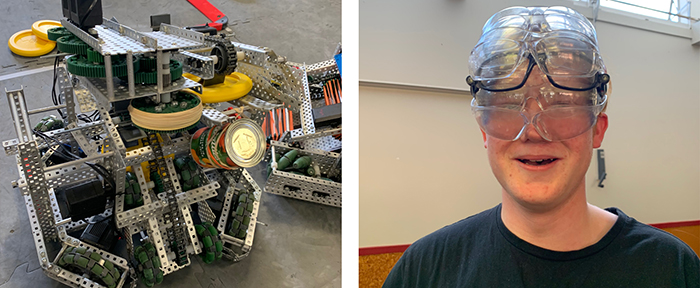 Monday was a great experience with awesome dancing all round in both the workshops and competition. All our troupes were competing in the open section against one another, along with several other schools. We took out 2nd place with our Jazz Troupe ( one night only).
Our golden tickets winners. These students have been invited to compete in Palmerston North for a $1000 Scholarship for overall greatness in the workshops.
Eddie Couston
Zoe Brocklebank
Isabella De Maudave
Holly Fitzgerald
Sammy Irwin
Sophie Lane
Sunday, Solo, duo and trio night. Our students looked amazing. Some great results.
Year 9 – Sammy Irwin – Champion
Year 10 – Holly Fitzgerald – Champion
Year 11 – Klarion Janes – 3rd & Kaitlin Napier – 2nd
Year 12 – Ashleigh Strawn – 3rd, Kaylee Marjoribanks – Champion
We had no year 13 entries. 
Duo Year 9/10 – Holly Marjoribanks and Sammy Irwin – 2nd
National Nominees (top overall scoring dancers, invited to go to Palmerston North)
Sammy Irwin and Kaylee Marjoribanks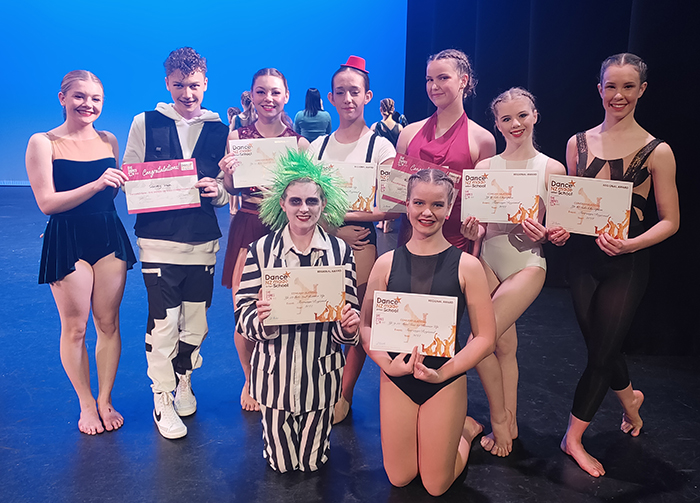 School to Skies Wahine Camp
By Mrs Rombouts – Head of Media Studies
During the first week of the holidays, I attended a Wahine Camp, School to Skies held at Whenuapai's RNZAF base. The week was broken down into different modules: personal development, the technical programme, the aviation programme, military skills and Professional Development with translation to the classroom workshops.
It was truly a memorable experience with the opportunity to take part in such a varied range of Air Force Trades activities. I strongly encourage any current Year 12 wahine interested in the Air Force to apply for next year's course. Come see me in D16 if you would like more details.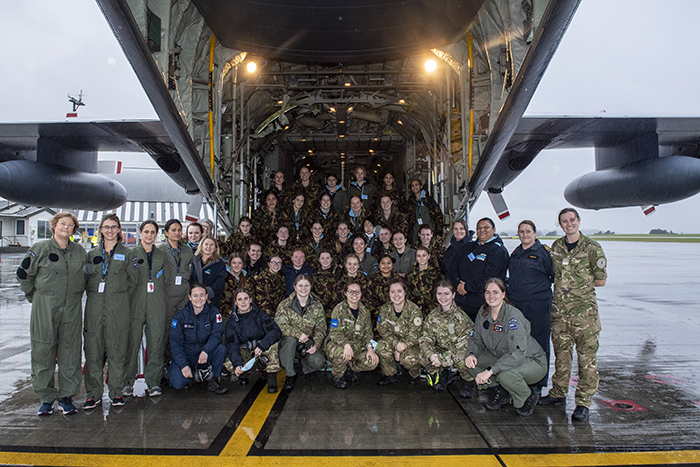 School to Skies is a technical and avition focused RNZAF experience for young women in Year 13. Held at RNZAF Base Whenuapai in order to promote, encourage and attract young women to STEM and aviation careers. available in the RNZAF. The School to Skies Wahine intake poses at the back of the C-130H Hercules.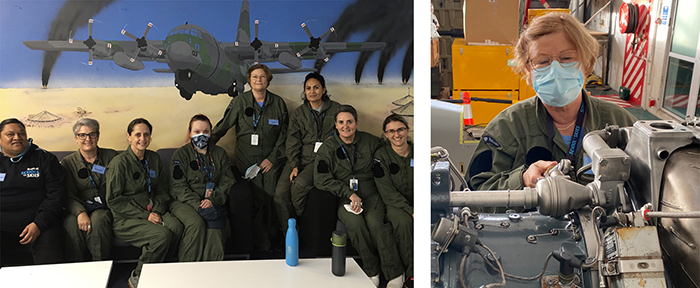 The journey has come to an end for three of our Rock Quest groups this year but it is not without some fine results. 
Temp 22 (Zoe Russell, Oliver Willacy, Caleb Brewerton, Tom Voller) came 3rd in the Regional Final.
bla bla uh huh boo hoo (Eden Cornwell, Zen Miyanami, Lexey Walker, Lucy Dibble) gained the Best Musicianship award. 
The other group who made it through to the regional final were Tabby (Luke Muspratt, Jacob Harrison, Josh Torrey, Cole Jackson).
Congratulations – you all represented Ōtūmoetai College to the max.
Many thanks for your ongoing support – Matt Bodman