BOPSS Ski & Snowboard Champs
Congratulations to all the skiers and riders, we saw some amazing skills on the mountain and huge commitment from all.
Results – Skiing:
Junior Boys – 2nd Coby Read
Junior Girls – 4th Layla Sutcliffe & 15th Katie Page
Senior Boys – 6th George Farrar
Senior Girls – 6th Sophie Edser
Results – Snowboarding:
Junior Boys – 4th Ben Hawkes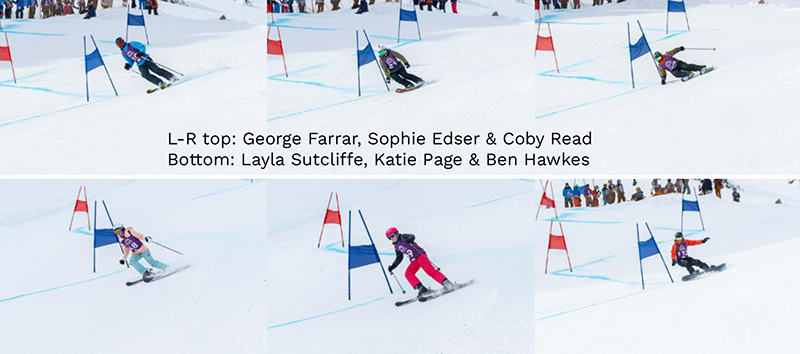 OTC Girls Junior B Hockey – Championship 2 Winners
JunOTC Junior B girls hockey team winners of the Championship 2 grade and new holders of the Neolene Stafford Cup.
Neolene Stafford was the CEO of the Ōtūmoetai College Sports Foundation and the first Administrator in the College Sports Office.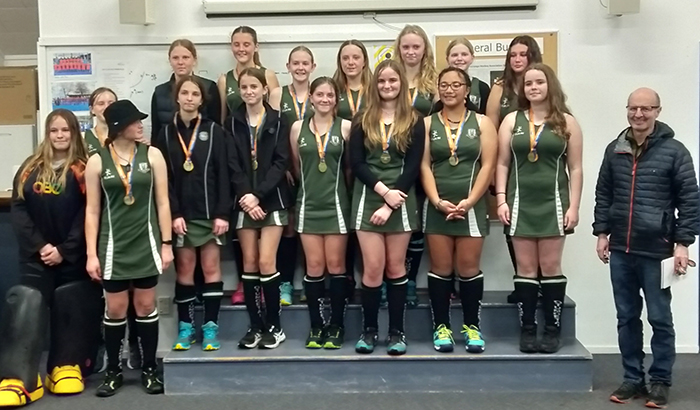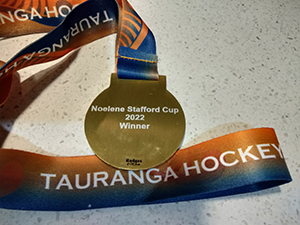 OTC Junior 2 Netball Team
On Friday the 19th August, Ōtūmoetai College Junior 2 netball team played against Tauranga Girls College year 10 Moa. It was a great game for us as a team, with some of us trying out new positions and having fun, as well as striving to win our last game of the season. 
Throughout the whole game, our defenders were making lots of intercepts and getting a good deal of tips, which we then brought down to our shooters. We had Sofia Bostock and Zahrea Barkes play Goal attack (which was a different position for them) and they both did an amazing job, making connections with the goal shooter and scoring goals. Everybody brought their best for the last game and it was a great way to end the season.
The final score was 21-19 to OTC Junior 2. – by Mae Hine (team member)
Premier 3 Netball Season Review
The season is now over for the Prem 3 netball team and what a privilege it has been to work with these amazing students.
This team was a mix of competitive and social players both of whom just wanted to play netball for fun and enjoyment.
The team was made up of four Y13's – Jessica Hood, Brooke Beauchamp, Kate Amundsen and Shayvaughn Hotene-Marks, one Y12 – Bella Harris, and six Y11's – Maddy Jolly, Mackenzie Lock, Chloe Ward, Emily Aldridge, Rosanna Kember and Bailee Traynor.
Like every team this year we have had our ups and downs with illnesses and injuries and on count back there were only three games this season where all 11 players were available which made for some interesting positional changes on occasion.
7:30am practices were a challenging time for everyone but they always showed up with a smile on their faces and prepared to work. The support and friendships that were developed throughout the season were amazing to watch and this also led to improvements in the performances on the court. 
A massive thank you to Amelie Duffy, our umpire, I am positive that this team kept you on your toes with some interesting actions on the court which I think you covered quite brilliantly with the quote "there was so much wrong with that I just didn't know what to call first" with tears of laughter rolling down.
To the Y13's good luck next year and I know the rest of the team will miss your leadership, friendship and genuine entertainment both on and off the court.
Most outstanding player of the season – Maddy Jolly
Players choice player of the season – Jessica Hood
Most improved player of the season – Emily Aldridge
Most outstanding leadership of the season – Bella Harris
Most entertaining player of the season – Shayvaughn Hotene-Marks
– Kim Schumacher (Coach)