Business Management Success
On the 19th of October, Ōtūmoetai Business Management students attended the Young Enterprise Regional Awards to celebrate their successes. These students, from the start of the year, formed Young Enterprise companies to produce a product, to market and sell over the course of the year.
It's been a long journey with many challenges, however, these students showed their dedication and determination and made their teachers and parents proud!!
It was incredible watching our rangatahi flourish and thrive through their entrepreneurial ventures.
RESULTS:
Best Product Award Winner & Best Contributor – Moore Treats – Neisha Moore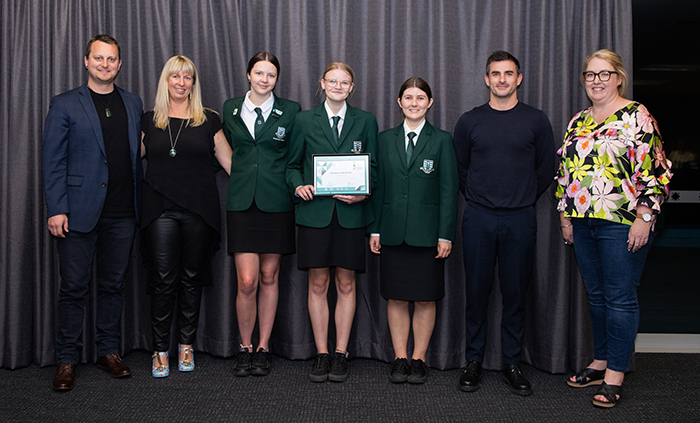 Innovation Award Runner-Up, Community Benefit Award Winners & Runner-Up to the Regional Winners
– Solid Solutions – Kayla Bowles, Jemma Wakerley & Helena Barber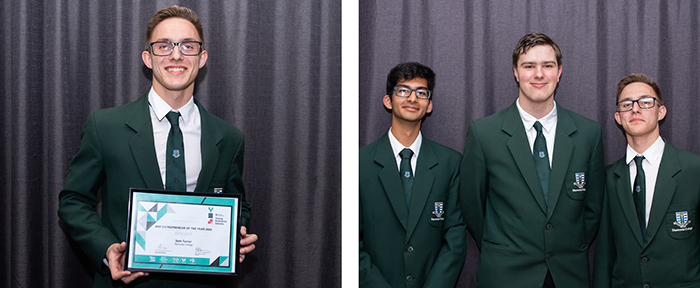 WBOP Entrepreneur of the Year – Seth Turner

Financial Award Runner-Up – Backstitch – Chloe Davison, Chloe Boyt, Peter Colonna, Marc Lulu, Charlotte Robb & Alec Anderson
Trades Academy Prizegiving
The Bay of Plenty Trades Academy prizegiving was held at Bay Park on Tuesday, 25th of October.  We had three students attend, collecting their awards in front of a large crowd.  These students have been attending courses once a week at Toi ohomai all year.
Jordyn Purcell has been doing a Level 2 Automotive course and at the ceremony received an Excellence award, meaning she graduated top of her class!  Jordyn is leaving school at the end of this year to go on to do the fulltime Auto course in 2023.  
Charlotte Grey did well in completing her Primary Industries course, in farming.  She will be returning to Ōtūmoetai College as a Year 13 student next year.
Maia Latham enjoyed the Hair and Beauty course and gained a Merit award for her efforts.  She has yet to decide what 2023 brings, but it will either be a course in Queenstown or the full time hair course at the polytech.
Congratulations to all three students, we are proud of their efforts and wish them well for next year.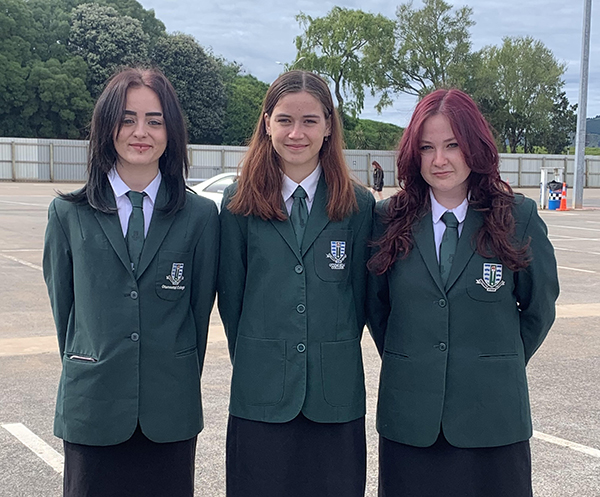 Rotary Club Car Boot Sale at Ōtūmoetai College – 6 November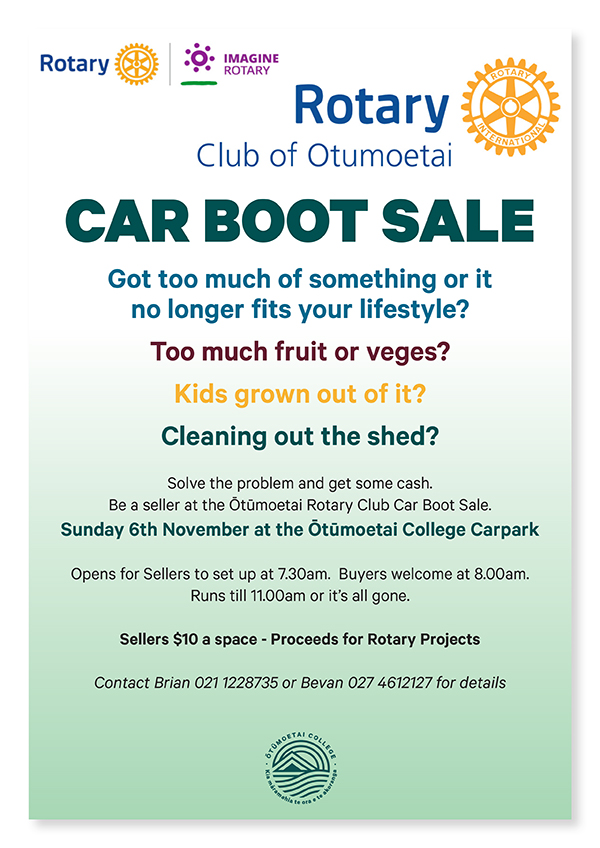 Can you Help Alzheimers Tauranga?
As a local charity we rely on volunteers to enable us to provide a range of servies and support to individuals, carers and families affected by Dementia.
Extend a hand to others and make a difference – contact email: volunteers.tauranga@alzheimers.org.nz

Canoe Slalom Have a Go Day – 12 November