Bay of Plenty Sports Awards Finalist
The selection of our Ōtūmoetai College Girls' Squash Team as a Bay of Plenty Sports Awards finalist for the Canon New Zealand Secondary School Girls' Team of the Year is well deserved! The culmination of another highly successful year for the girls.
Huge congratulations once again to Grace Spencer, Erin Wylie, Mia Bowles, Gen Kennerley, Hope Kennerley and Kayla Bowles. All the best for the Awards night on 25th November in Rotorua.
NZSS Athletics Event – Registration
We have a Touch Rugby tournament coming up for any new or experienced players! Purely social. Fun day in the sun!
We will also need referees if any students are keen.
Register here or get in touch with the Sports Office sport@otc.school.nz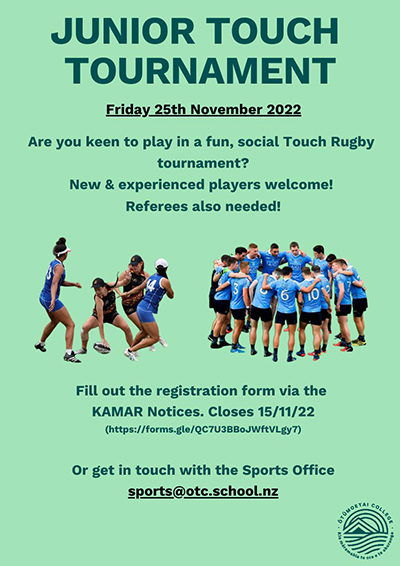 Katikati Interschools Dressage
The Katikati Dressage Interschools were held recently and the Ōtūmoetai College composite team came away with 4th again! Jaffa came 1st and 4th in his tests as well.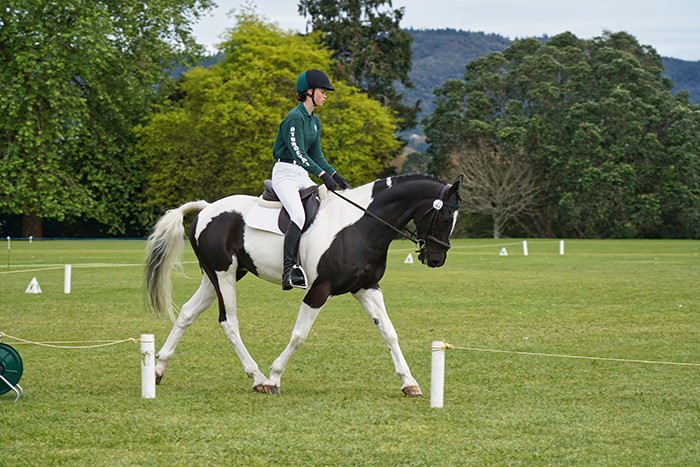 Our junior male and female cricket teams played their way to the final of the recent Mike Wright T20 Junior Cricket Tournament.
Both teams were victorious and had the incredible experience of playing the final on the international standard Bay Oval.
All involved were excellent and parental support outstanding. Ōtūmoetai Colleges' very own Grace Duncan and Harrison Miles were both named male and female players of the tournament.
Congratulations to our junior cricketers.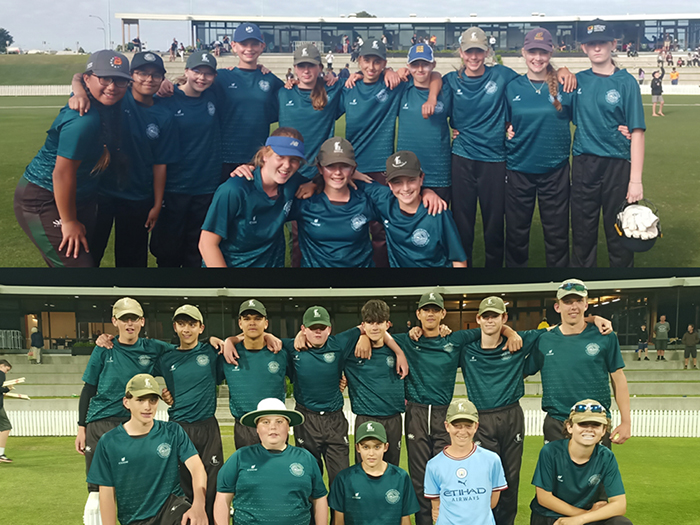 Special Olympics Athletics Results
We had some great results last Wednesday at the Special Olympics Athletics which was held at Wharepai Domain. Our whole team participated wonderfully with great team spirit and we had some special moments of sportsmanship and camaraderie.
FIRST PLACES:
50m Run – Freddie Finch

100m Run – Hayden Clarke, Brayden Collins, Georgie Farrell, Alice Sampson, Brianna McCarrol

200m Run – Hayden Clarke, Brayden Collins

4 x 100m Relay -Isaac Lawrence, Ryan Tunnicliffe, Brayden Collins, Hayden Clarke
SECOND PLACES:
50m Run – Kayla Bonner

100m Run  -Brianna Newlove, Louis Edgecumbe

200m Run – Georgie Farrell
THIRD PLACES:
100m Run – Ryan Tunnicliffe, Joseph Demir, Te Ariki Berryman, Isaac Lawrence

200m Run – Isaac Lawrence

4 x 100m Relay -Te Ariki Berryman, Georgie Farrell, Louis Edgecumbe, Alice Sampson, Jack Evans, Jesse-James Kereopa, Brianna McCarroll, Jacob Gunther
Congratulations to Ōtūmoetai College Junior students who competed in the Limited Recurve Secondary Schools Teams Archery event gaining 3rd Place.
Georgina Farrell, Noah Muspratt, Anaiya Steyn & Karla Wilken.
Excellent effort!