This year the NZSS Triathlon & Aquathon Champs was held at Glendhu Bay on the shore of the stunning Lake Wanaka, 30-31 March. Ōtūmoetai College student, Sophie Garrett represented herself, whanau and school with pride attaining 10th position in the U16 Female Aquathon event with a time of 18:28 and 14th in the U16 Female Triathlon with a time of 50:47.
Well done Sophie!
NZSS Senior Volleyball National Champs
Senior A Girls
It was great to be back at the NZSS Volleyball Nationals in Palmerston North after a Covid enforced break of two years. The tournament involved 88 girls teams eventually dividing into six divisions.
The Senior A team started in the top 32 teams (from their 3rd placing in the BOP Champs). The first 3 section games involved beating Burnside High 3-1, Sacred Heart (Lower Hutt) 3-1 and Nayland College 3-0 to move into the top 16.
In post section play the team played three more games beating Otago Girls 3-0, Nelson Girls 3-1 and losing to BOP rivals Whakatane 1-3.
These results took them into the top 8 and the quarter finals. Unfortunately this was probably the team's worst performance of the tournament losing 0-3 to Christchurch Girls. This result put the team in the 5-8th play off groups. The first game was a satisfying 3-0 win against local rivals Tauranga Girls which led to a re-match with Whakatane.
In this game (the 9th of the tournament) the girls played their best volleyball of the tournament to beat Whakatane 3-1, a team they had lost to 3 times during the season. So the team finished 5th and the top BOP team at the National tournament.
Team members:-
Ella Douglas, Bella Ritai, Liana Needham, Abigail Gilchrist, Mae Grinlinton, Charlie Minshill, Kara Blackstock, Tiani Rae, Taska Kemp-Green & Erin Walpole. Lucy Lloyd and Emma Searle were injured out of the team.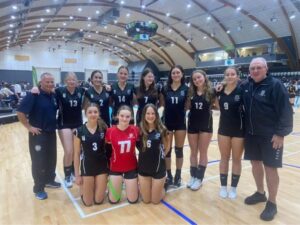 Senior A Girls with Steve Meredith (Manager) and Stewart Henderson (Coach)
Senior A and B Boys
The Otumoetai College Boys Volleyball Program took two teams to Palmerston North for the week to compete in the New Zealand Secondary Schools Volleyball National Championships.
The Senior B team had a successful week making Division 3 (the highest they could) and competing to a very high level. The team ended the week as the 2nd best B team in the country and capped off a good tournament with a great win against foes Bethlehem College A.
The A team started the week well with 2 out 3 wins in pool play, but due to unfortunate results within the pool was relegated to division 2. The team then went on to win all other games and win division 2, ending the week with 8 wins and 1 loss.
Both teams had a very enjoyable week and this could not have happened without all the hard work Paul Braddock and Sports office put in. Lastly, thank you to the year 13s who have played their last game for Otumoetai College. Your service and commitment has not gone unnoticed over the last 5 years and we wish you all the best as you hopefully continue to play volleyball after school.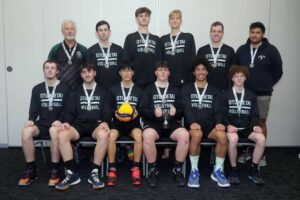 Senior A Boys with coaches Shane Blake and Adam Braddock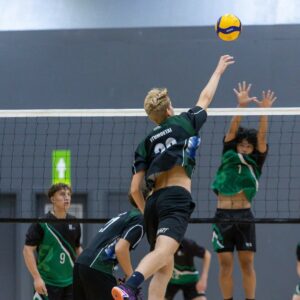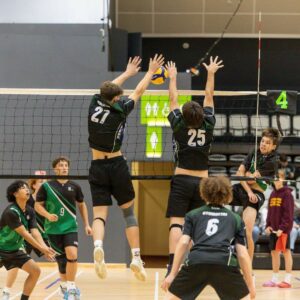 Senior A team: Joel Beets, Dan Cleary, Jackson Cottam, Devlin Langton, Ash Larsen, Isaac Moore, Jack Pearce, Calum Stewart and Harry Yoo
Senior B team: Leo Buzowsky, Thomas Cummings, Marcus Harman, Luca Henderson, RJ Jacobsen, Eli Kapi, Christian Timms, Arwin Viduya, Lochy Webb, Bradley Wiessing and Harry Yoo.
North Island Secondary School Athletic Champs
Two Ōtūmoetai College students competed at the NISS Athletics Champs at the weekend:-
Ingrid Stripling
100m Junior Girls – 3rd with a PB of 12.98
200m Junior Girls – 5th, time 27.14
4x100m Junior Girls Relay – 1st, 51.01
Charo Heijnen
1500m Senior Girls – 8th, 4:54.52
Ōtūmoetai College student Paige Martley, Year 11, recently competed at the New Zealand Secondary Schools Canoe Slalom Championships which took place at the Tekapo Whitewater Course, Centre Otago.
Paige won 3rd overall in the C1 teams event with Vincent Bloor and Isabella Bloor from Te Kura.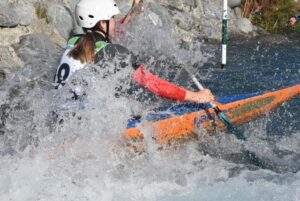 I wanted to share with you all some fantastic news about one of our student-athletes who performed exceptionally well at Maadi last week finishing 5th in the U17 Singles Sculls A-Final and 2nd in the U18 Single Sculls B-Final, Caitlin Wain.
Caitlin has been selected by Rowing NZ to trial for the Under 18 North Island squad. Selection would see her race against the South Island squad in the famous North vs South race during the upcoming school holidays. The trials will consist of a three day camp at Lake Karapiro. Caitlins mum has told me she is very excited to be selected for this and to be representing our school.
As I have mentioned she achieved great things at Maadi and for the U18 placing she will be awarded a Top Ten Pin from NZSSRA for being one of the top 10 U18 female singles rowers in the country. The blurb below gives more detail about the Top 10 Pin.
Top 10 Pin
Top Ten badges have long been part of NZSSRA's system of awards and trophies. They are awarded to the members of crews that place in the top ten in an U18 event.  U18 is the highest level of competition for students within schools and the badges recognise achievement at that level.  Competitors receive a Top Ten badge each year they qualify (not one per event).
Report by Ian Ridgway, Sports Development Director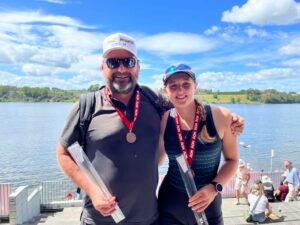 Caitlin Wain and her coach, Steve Finlayson
Sailing – Central North Island Teams Repatta
The combined Ōtūmoetai / Katikati Colleges 420 Sailing Team came home from the Central North Island regatta in Taupo with 2nd place in the Silver Fleet. Miya Prescott, Camen Green and Mitchell Butts, from Ōtūmoetai College, join three Katikati College sailors to form the team of six, who raced against multiple other school across three days.
They had highs and lows along the way, pulling off some tricky tactis, and at other times being cuaght out by the opposing teams. All in all a demanding and fun few days.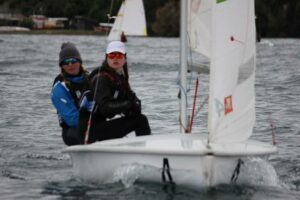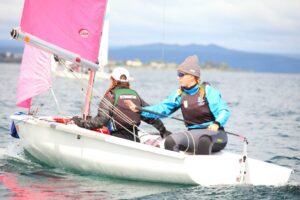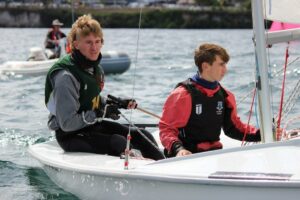 NZSS Satellite Futsal Champs
Junior Boys came 4/5. With a young team the boys went well at their first ever tournament winning two of their games and performing well along the way!
Junior Girls sent a young team also putting on some good performances and coming away with a draw in their final game vs Mount Maunganui in the final 5 seconds of the game. Also their first ever tournament so it was a good building block for the future!
Senior Boys performed well and came 4th/8 teams showing great improvement over the term leading up to the tournament and also at the tournament to grind out some important victories. Big thanks to the international students taking part also!
Senior Girls went to Wellington Nationals and came 11th out of 25 teams. The girls had an excellent tournament coming 1st equal in their pool but unfortunately placed third on goal difference meant they were playing off for the lower placings. However the girls were the only team at the tournament to beat the tournament winners, beating them in pool play. A very bright future for this team being very young means most of them will be together for a long time yet!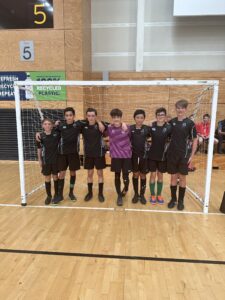 Junior boys team: Ethan Culver, Lockland Davenport, Zen Miyanami, Max Saienni, Simon Usseglio, Jack Veale & Mylo Webb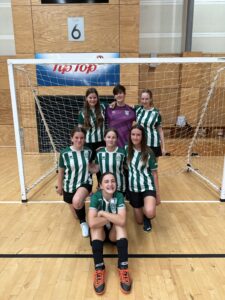 Junior girls team: Hannah Brown, Summer Evans-McLeod, Ella Minshall, Brooke O'Brien, Mia Picard, Mia Proverbs & Harper Woodcock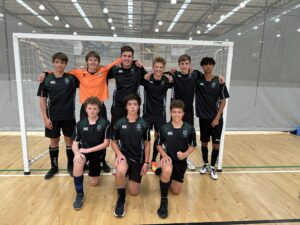 Senior boys team: Angus Colquhoun, Leif Fuchs, Jan Gorschak, Olly Harris, Griffin Hudson, Till Lendeckel, Sebastian Umana Lolic, Jamie Venman & Thomas Wigley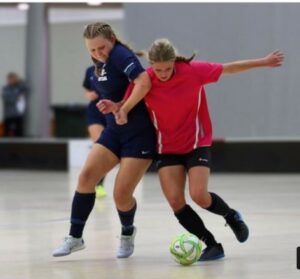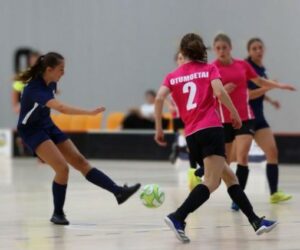 Senior girls team: Stella Carmignani, Grace Duncan, Loralei Feist, Danielle Fowler, jasmin Griffiths, Makenzie Kamo, Lidija Matic, Lara Rickey, Miah Smith & Elia Speirs