WBOP Secondary Schools Cross Country
The WBOP Seondary Schools Cross Country champs was run at Waipuna Park, Tauranga on Thursday 8th June. Individual overall results are:-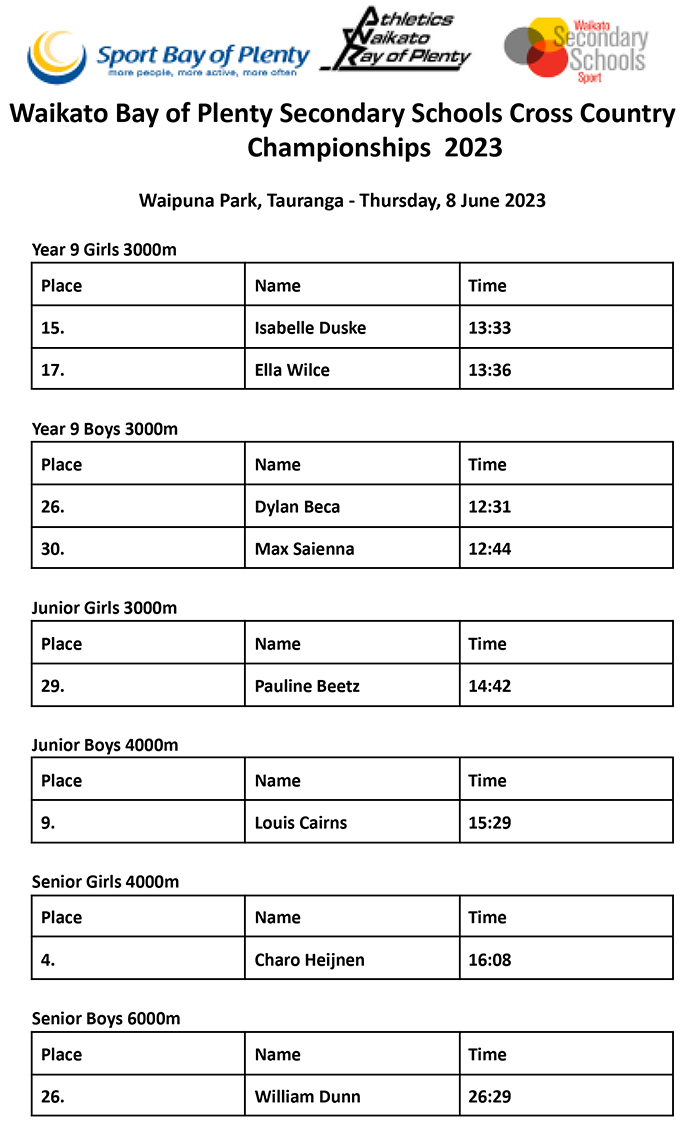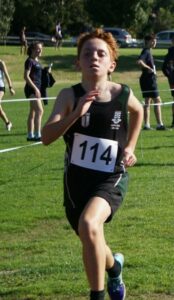 114 – Max Saienni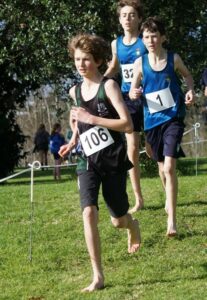 106 – Dylan Beca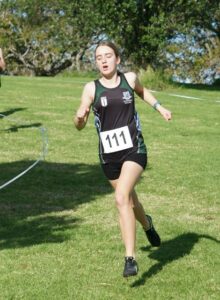 111 – Isabella Duske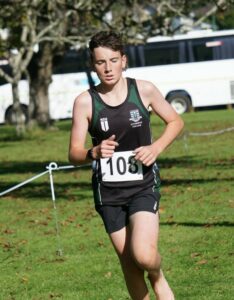 108 – Louis Cairns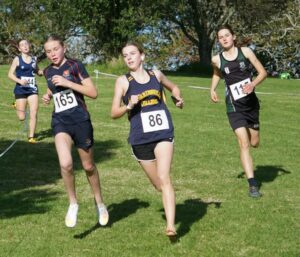 115 – Ella Wilce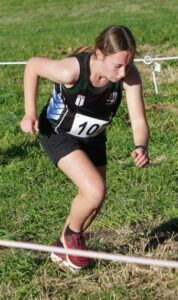 107 – Pauline Beetz
New Zealand Secondary Schools Cross Country
The New Zealand Secondary Schools Cross Country Championship kicks off this weekend on Saturday. The event is the 49th NZSS Cross Country Champs and will be hosted by Massey University. The championship will be held at the Sport & Rugby Institute, which is located on Massey's Manawatu Campus, Palmerston North.
Ōtūmoetai College will be represented by two students – Y12 Charo Heijnen and Y9 Maia Basile. The Ōtūmoetai College Community and Sports Office wish them the very best and trust they will enjoy this outstanding event.
Link for live stream https://www.youtube.com/watch?v=Zlq2_hxPNPk

Ōtūmoetai College Cricket Development 2023
All levels of ability, boys and girls, are all welcome to join this year's Cricket Development Programme.
Expert coaching given by Sam Owen
Increase your skill level
Prepare for the upcoming season
Please use the link below to register
https://forms.gle/y4eUhY5CagWk41nC6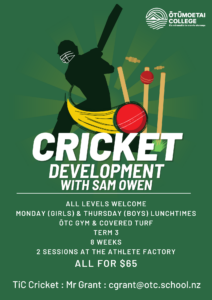 Ōtūmoetai College Football Referee Course
Start your journey as a Football Referee for free. WaiBOP are holding their Referee Academy here at Ōtūmoetai College.
To register for the course or to express your interest please complete the online registration form by using the link provided below.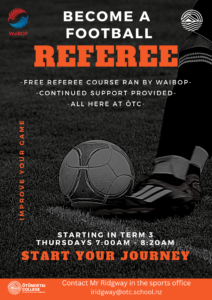 Bay of Plenty Secondary Schools Rock Climbing Results
BOPSS Champs took place at Rocktopia, 9th June. Results are:-
Year 9-10 Girls
7th – Paquita Newman
29th – Eloise Smith
Year 11-13 Girls
2nd – Hana Henderson
5th – Beatrice Proverbs
8th – Holly O'Loan
Well done girls!