Smokefree Rockquest 2023 Update
Year 12 student Taska Kemp-Green won the Bay of Plenty Regional Final of the Smokefree Rockquest in the Solo/Duo category. She now qualifies for National Final selection and she is preparing well to get there.
After Later (Year 11 students Bri Greig-Merrett, Bebe Campbell & Grace Duncan) have progressed through to the BOP Regional Final of the Smokefree Rockquest which will take place on the 23rd June.
Rachel Stevens (Year 11) has won the National Youthtown Song Writing competition. She will spend a day in Parachute Recording Studio in Auckland recording her winning song.
Bri Greig-Merrett also placed in the top 40 for this competition and will record her winning entry also.
Tauranga Musical Theatre are producing Matilda The Musical this September at Baycourt Theatre. Inspired by the twisted genius of Roald Dahl, the Tony Award-winning Roald Dahl's Matilda The Musical is the captivating masterpiece that revels in the anarchy of childhood, the power of imagination and the inspiring story of a girl who dreams of a better life. 
Packed with high-energy dance numbers, catchy songs and an unforgettable star turn for 3 young actresses, Matilda is a joyous girl power romp. Children and adults alike will be thrilled and delighted by the story of the special little girl with an extraordinary imagination.
Our student cast members are Kaze Borman, Alec von Bultzingslowen Newington, Elliot Watts and Aadit Tandon. Matt Bodman (HOD of Music at Ōtūmoetai College) is the Musical Director. 
Tickets available here at Ticketek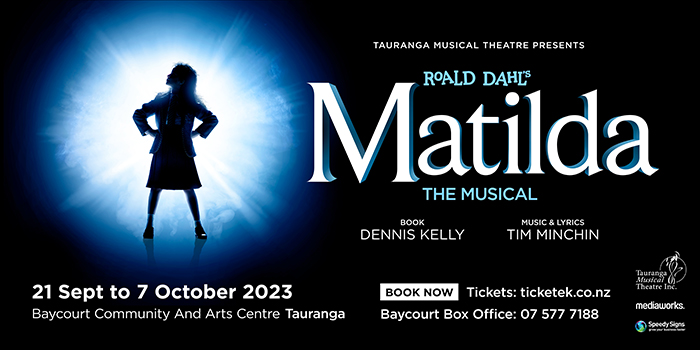 Food Bank Collection – 19-23 June
During week 9 (which is also National Volunteer Week) we are collecting for the Food Bank.
Please share what you can, any donations will be gratefully received! Bring any non-perishable food eg. canned fruit, spaghetti or soup to leave in Form Class next week.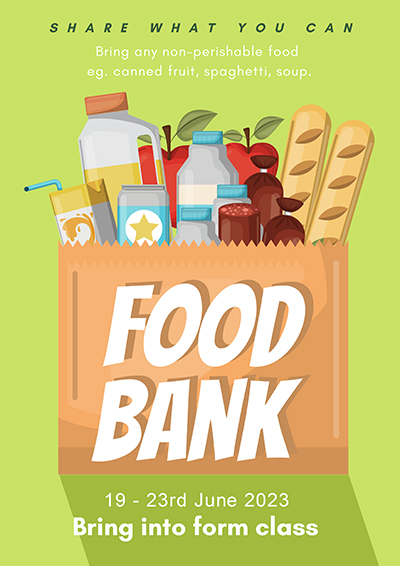 Shave for a Cure is Coming Up Soon!
We have decided to support this amazing cause again. We are shaving our hair off / holding a Crazy Hair Day to remember loved ones and support cancer patients.
We want to help find more effective treatments to save lives and make sure people with cancer get the support they need to get through.
The following students are shaving their heads and raising funds for cancer.
Te Poono Ngapera-Ngatai
Jacob Bostock
Reef Chaffey
Andrew Gabolinscy
Liam Smythe
This event will be held in the Quad on Friday 30th June.
If you would like to donate to this worthy cause you can use this link
You can choose to donate to a specific student or to the Ōtūmoetai College 2023 team.

Thank you!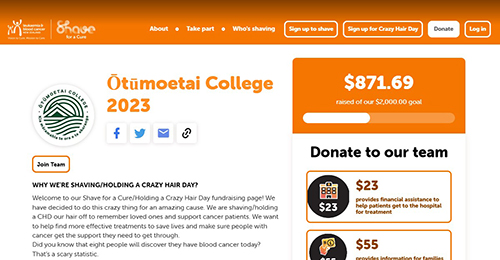 Band & Deliver at the Jam Factory Tonight – 16 June 7pm
THIS EVENT IS FREE.
If you can recall when you first fell in love with music, if you can recall the first time you saw a new band for the first time, this is the energy and joy you get at Band & Deliver. Exhilarating, enthralling and very, very entertaining.
The idea was launched in October 2022, at The Jam Factory in Tauranga's Historic Village looking to create an outlet for college-age performers to perform outside the normal school performances.