Ōtūmoetai IPC Volleyball Results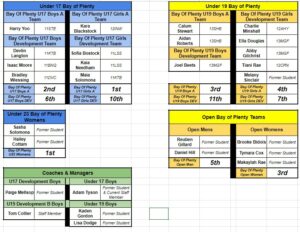 Ōtūmoetai College First XI Football
Game 1 vs Katikati under 19's
First game of the season was away to Katikati for a 9.30am kick off in good weather conditions. The Oats lads played by far the better football throughout the match but were overpowered by a physical and rather large Katikati outfit. A missed penalty in the first half and a straight red card midway through the 2nd didn't help our chances and we ended up losing 4-1. 'Midfield destroyer' Ieuan Pope with the goal along with strong performances from Luke Muspratt and Till Lendeckel. 
Game 2 vs TBC Senior B
Our first home game of the season on a fine brisk morning at Fergusson Park. Thankfully the normally high winds stayed away and the sun began shining around the 8.30am kick off mark for what was bound to be a fantastic game of football! The Oats boys started really well, showing better link up play in the final third (something we worked on in the weeks training) with Hunter Bumby being a threat whenever he got on the ball. Unfortunately TBC managed to score with their first attack on our goal after a bit of sloppy defending from the boys. However we continued to attack the TBC goal and the pressure soon showed with Hunter managing to squeeze the ball past the keeper early in the first half. Locked at 1-1 going into the second half we continued to push for a winner but I did think to myself "is it going to be one of them days"??!! Thankfully we managed to bundle the ball into the net around the 80th minute mark and held on for a well deserved first win of the season! Stand out performances all round the park but most noticeably from Lochy Webb, Angus Colquhoun, and Hunter Bumby.
Game 3 vs TBC Senior A
Coming in high off a win and after a weekend off to refresh the minds we headed to Southey Fields full of anticipation. The main focus was getting the lads to build on the improved momentum from the previous two games and keep up the relentless mindset that won us the previous match…. Ōtūmoetai went on to lose 17-1! Yep you read right.. 17-1!!!! That's 1 goal conceded every 5 minutes 29 seconds! I had to think if there is a game that I have ever been a part of with a score line remotely close to that but there isn't. However, fun fact the largest football whooping in history was AS Adema 149–0 SO l'Emyrne, in 2002! At least we weren't that bad!! Two steps forward and 17 steps back for us and a Monday lunchtime crisis meeting.
Game 4 vs Trident
After stewing over the previous game for the entire weekend I can honestly say I didn't feel much better! But we had to look forward, fix our mistakes, and get back on track with a midweek game against Trident. After a fairly honest meeting on Monday we put the previous result well and truly in the past. 
This game marked the first of the season with us actually having a goalkeeper!!!! Joel Beets finally committed his services which relieved Jaxon Brett of his temporary keeping duties to play outfield. I have already told Jaxon but I would like to take another opportunity to thank him for putting his hands up when no one else would! It is the hardest position to play on the field as you are often a hero or completely zero. 
On the game itself.. We had an in depth tactics session pre match to ensure everyone knew their role and what is expected. I demanded a change in attitude, willingness to win and fight their battles, and play with added intensity. The focus for this game… CLEAN SHEET! (every GK and defenders dream) That started from the back with Joel or 'Beetsy' leading from the back with volume and confidence. The back line was solid with better communication and awareness of their opponents on the field. Angus and Bradley Wiessing lead the line well winning headers and committing  to challenges, awesome performance by both! Our midfield struggled at first to get on the ball and play against a scrappy Trident team but their quality started to show after the first 15 minutes with Ollie Harris managing to create in the final third. 0-0 at halftime my message to the lads was the goal will come but we need to keep that clean sheet, not let the intensity drop, and keep competing for everything! We came out well deserved 3-0 winners. Definitely didn't set the world alight with our football playing but sometimes that doesn't matter in football. It's the effort and desire to win that sometimes gets you through! That's what I wanted to see and what we will take forward into the next game! 
Ōtūmoetai College Students Umpire Congratulations
Huge congratulations to Katie Kennerley and Victoria Geck for their successful passing of the Netball Zone Theory exam.
Well done!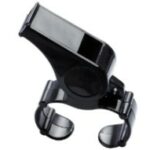 Ōtūmoetai College Netball Representatives
We wish to congratulate the following students on their recent success in selection to the Tauranga Netball Centre Representative teams:-
U14
Imogen Suttie
Sophie Wiessing
The girls will be attending pre-tournament competitions in Auckland, Tauranga and Hamilton before travelling to Taranaki to compete in the U14 national tournament during the school holidays. Best of luck!