What an amazing spectacle this year's Ōtūmoetai College show was!
From the set, to the costumes, the lights to the sparkling performances, we were transformed to Bikini Bottom and immersed in the resident's lives. All of those involved should be commended for their commitment and energy.
Around 100 students were involved in the show in either an on or off stage capacity. Led/supported by several staff members. What a truly professional production. Ka Pai!
Here are some awesome show moments…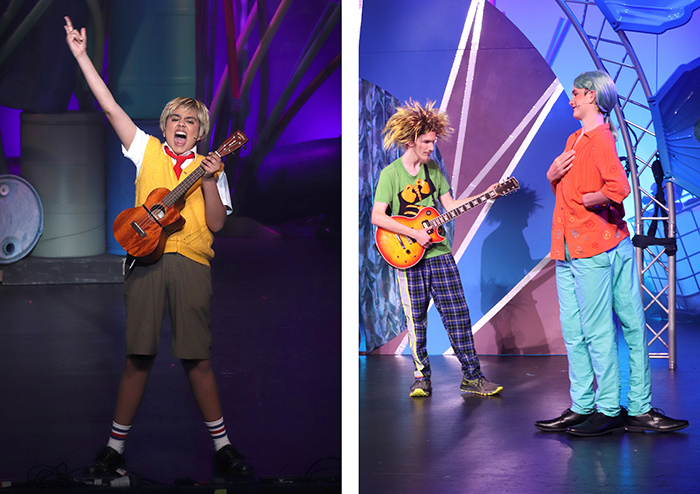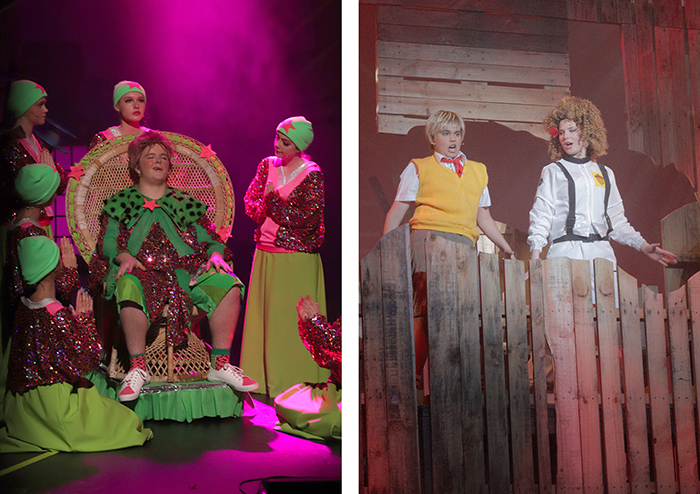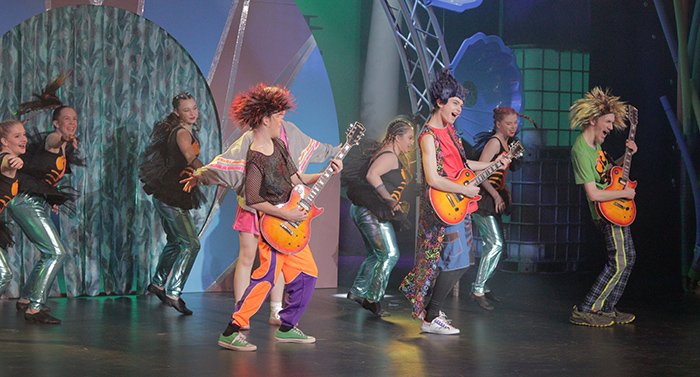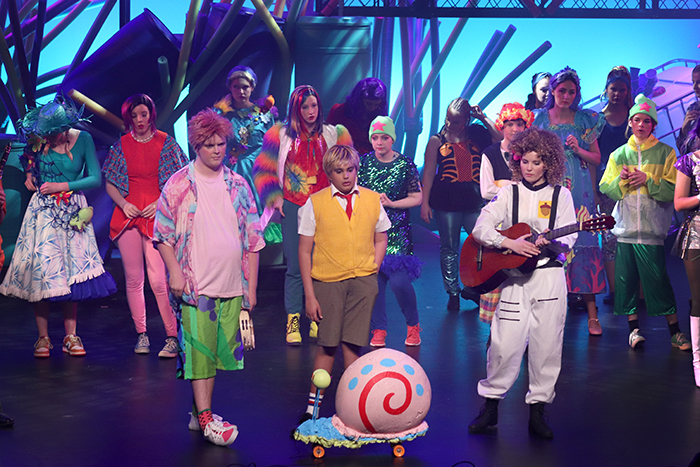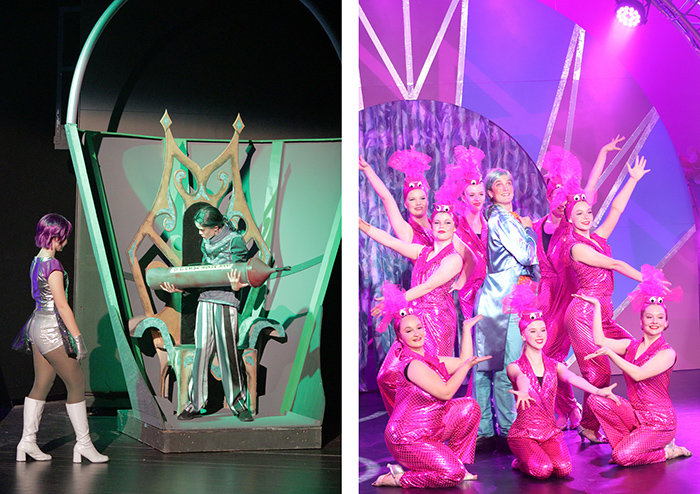 This year's Graeme Dingle Foundation Stars Programme Starsopoly Community Adventure Event held at Ōtūmoetai College was action packed and an amazing day!
Starsopoly is a fun and engaging way to help Year 9 students to learn about and connect to organisations, businesses in the community and various support services in the school.  The Stars Peer Mentors supported their Year 9 classes play a fast paced,  giant-sized game of Monopoly!  It was a day full of learning, sharing, talking, running, dice rolling, and many smiles. 
This year we had a speaking Te Reo Māori focus for all students which was a huge success and it was great to see all the students Koreo in Te Reo Māori.
The Year 12 and Year 13 Stars Peer Mentors showed fantastic leadership skills to support their Year 9 students and it was awesome to see all the Year 9 students engaging, participating and having fun!
A big thank you to all these amazing organisations that came along to support our Rangatahi, NZ Fire and Emergency, HJ Media, Baywide Community Law, First Credit Union, St John, Graeme Dingle Foundation, Boss Lady Fitness, NZ Police, School Nurse, Mentoring Committee and the Student Volunteer Army.
Cindi Lett – Stars/Project K Coordinator
GRAEME DINGLE FOUNDATION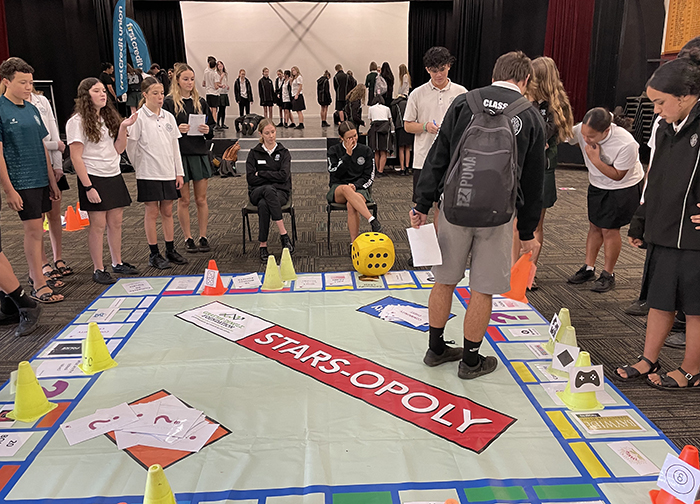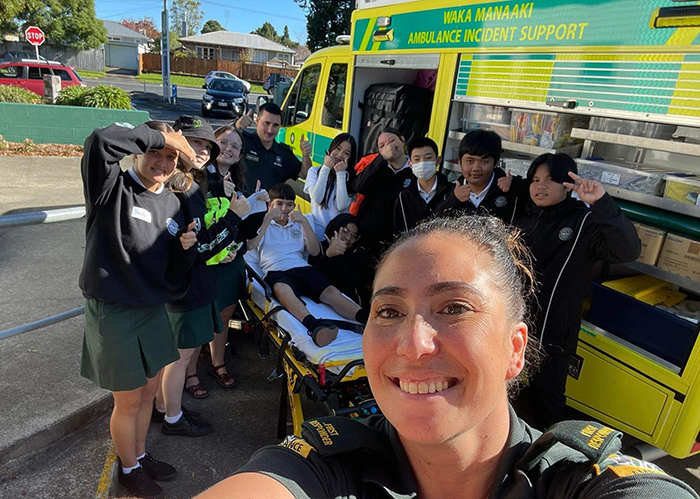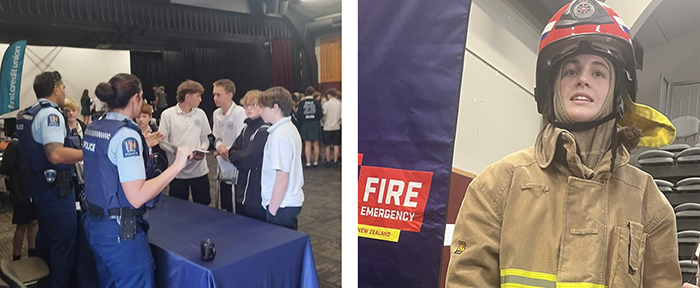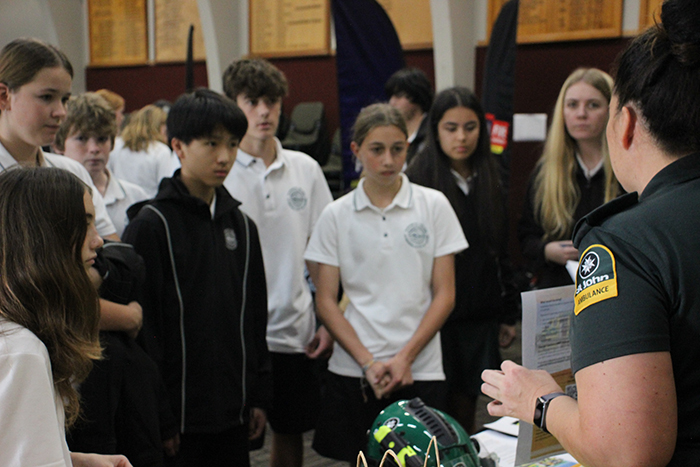 Fashion Students Volunteer
Recently four Technology Soft Materials students – Alyssa Kebbell, Stevi Sykes, Elle Jervis and Ameerah Wilson helped out with the Augustine Fashion show. They volunteered their time to help out within the community.
"Big thanks for helping out with the models, they were absolutely brilliant.
So nice to work with well-mannered, respectable young ladies, they said they had a fun time as with everyone that attended. ~ So lovely to have had them help us out."