On Monday 7th August Ōtūmoetai College entered two teams (Year 9 & 10) to the Get 2 Go Challenge which was held in Rotorua.
Our junior students faced challenges in Rock Climbing, Kayaking ,Orienteering and Mountain Biking. It was a great day out for all.
Final Results – Year 9 Team came 7th & Year 10 Team placed 9th. Well done!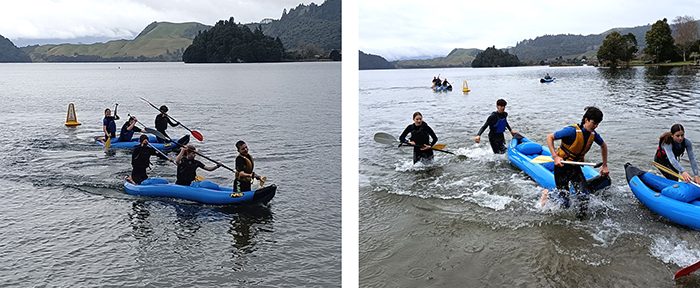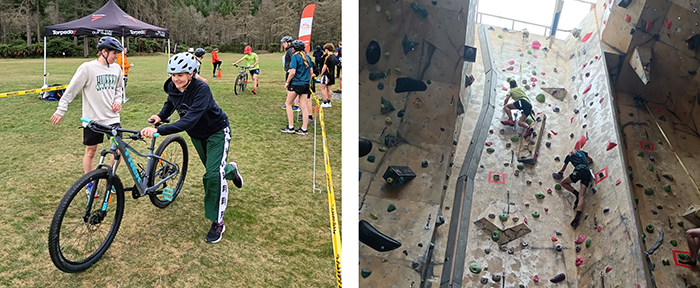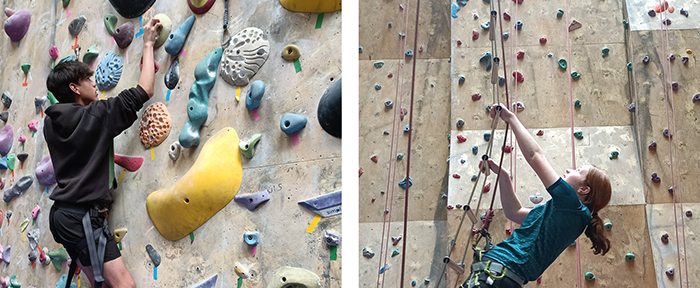 Winner 2023 Secondary School Prize in Sociology
Congratulations to Mikyla Rowe and Cherry Sharma (both Year 13) who have won the 2023 Sociological Association of Aotearoa New Zealand (SAANZ) Secondary School Prize in Sociology.  
The committee, comprised of members from the Executive of SAANZ, had the difficult task of identifying a winner from a very strong field of entrants. Each student submission tackled an important sociological issue in a compelling way, however, Mikyla and Cherry were announced the clear winners. This is a great achievement!

Mikyla and Cherry's entry A Kiwi Myth: The Post-Racial Society will be posted on the SAANZ website. They will also split the $500 prize.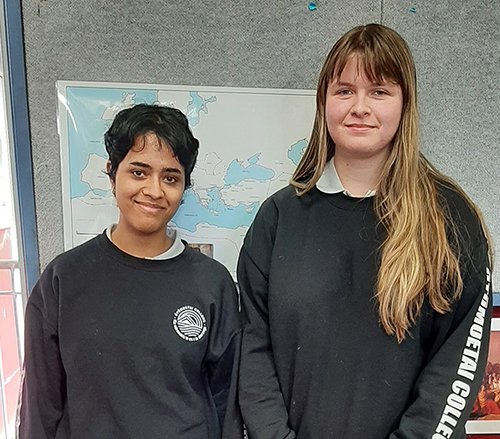 International Online Dance Competition Success
A few weeks ago our dance students entered an online Dance competition (DE: Aerial Arts & Dance Comps West Midlands) where 12 other countries entered as well.
Ōtumoetai College took out top awards across the board!
HipHop Troupe 1st in Commercial Group with a 97/100

Contemporary Group 1st with a 98/100

Lyrical Group 1st with a 98/100
Young Enterprise Students at the Careers Expo
This Thursday 10th August our Year 12 & 13 Young Enterprise students were promoting and selling their products at the Careers Expo in Bay Park.
Ōtūmoetai College students had a few teams showcasing what they have been working on this year.
Here is some further information about the YES companies below: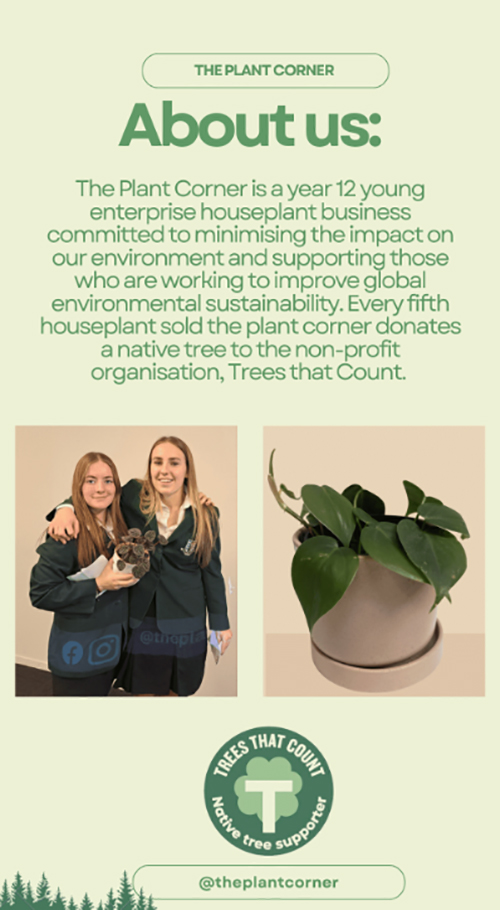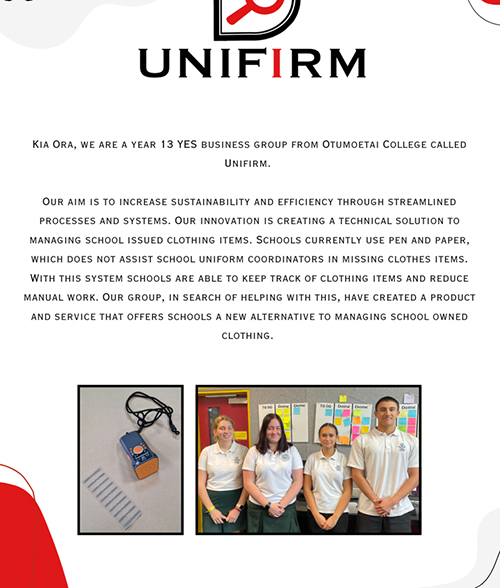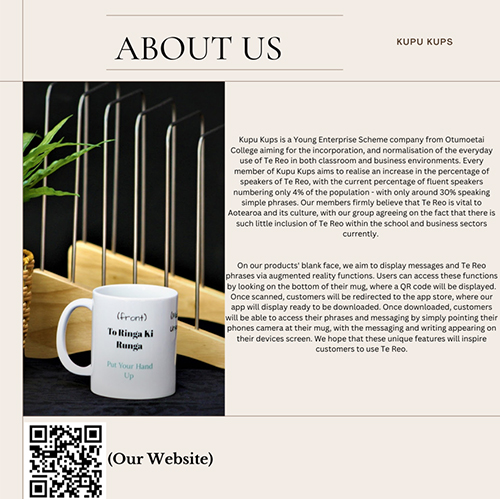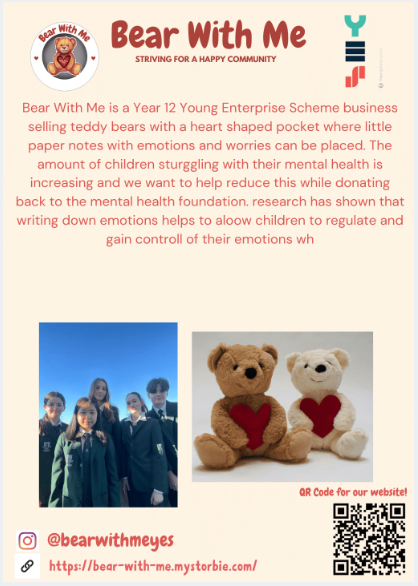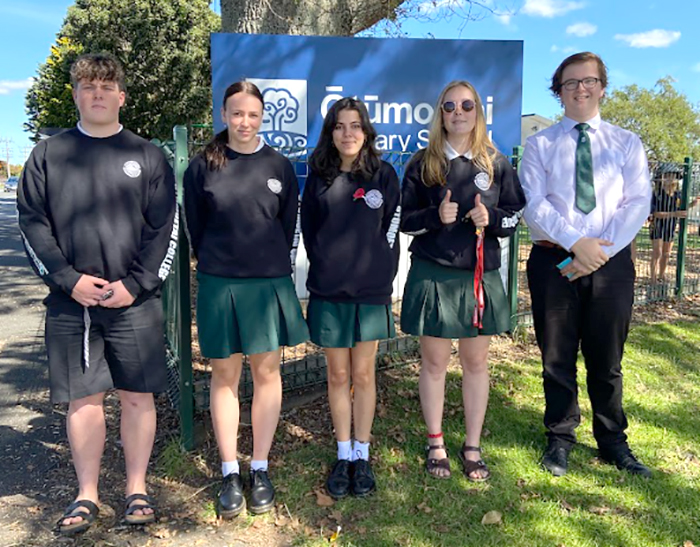 New Pātaka Kai (Sharing Shed)
There is a new Pātaka Kai (sharing shed) installed outside 44 Brookfield Terrace on Bellevue Road. It has been donated by the Ōtūmoetai Lions Club for the community.
Pātka Kai, which means storehouse or pantry in te reo Māori, is a place where people can leave food for other people to take for free.
It's the same concept as the Matua sharing shed. You drop off excess food for others to take. No cost is involved, it's the community helping the community. All are welcome, even if you're just driving past!