Get ready to relive the excitement of last Friday's netball finals night, where nine dynamic teams lit up the court!  Among them, three teams chased the championship title, while six others battled tenaciously for the 3rd and 4th spots.
The showdown began with our Year 9 B team facing off against Tauranga Girls College Year 9 Takahe in the Year 9 Pool B Final. Despite a fierce fight, victory eluded us, and we proudly secured the Runner Up position.
Our Year 10 A team took on Tauranga Girls College Year 10 Social in the Year 10 Div 2 Final. The game was a heart-pounding spectacle, and with a final score of 25-22, we emerged triumphant!
Our last final featured our Prem 2 team against Tauranga Girls College SNR – Pihipihi in the Premier 6 Final. With skill and determination, we clinched victory with a score of 32-27.
Hats off to all our netball teams for their outstanding performance in the local competition. Check out the results and snapshots below from Friday night's showdown!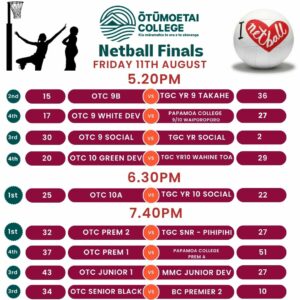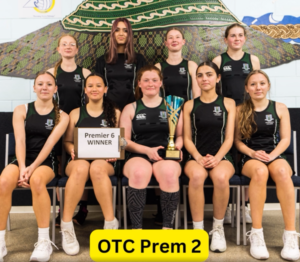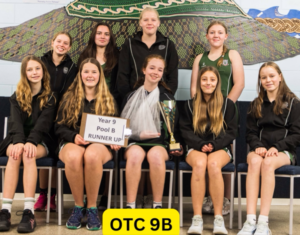 Badminton – BOP Senior Secondary Schools Final
Congratulations to Poppy King, Melissa Phirun, Dhruvi Patel and Neeve Wilson for 2nd place in Division 3 at the BOP Senior Secondary Schools Finals.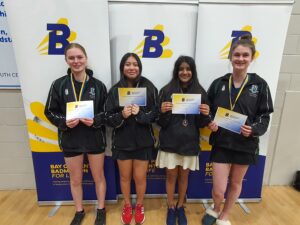 Equestrian Event at St Peter's
Brylee Davis had a wonderful time at the St Peter's school equestrian show jumping event competing in the 60-70cm class, she has only had Arei since October last year. Arei is Brylee's first horse, and this was her official first show jumping event.  She placed 2nd and 4th in both her speed rounds and jumping clear rounds (not knocking any poles down). Fantastic result Brylee and Arei.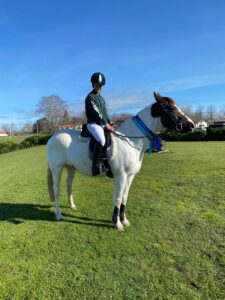 NZ Schools and National AgeGroup Duathlon Championships
Congratulations Sophie Garrett finishing 9th in the U16 Female race and William Dunn finishing 8th in the U19 Male race at the NZ Schools & National AgeGroup Duathlon Championships in Ambury Park, Auckland.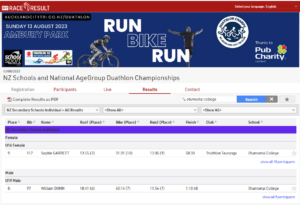 Please follow our College Sports Instagram page & Facebook Sports page for Fixtures, Results and more…