Young Innovator Awards (YiA) Results
Ōtūmoetai College teams gained fabulous results!
1st & 3rd in the Junior Category
Sustainability Award
1st in the Senior Category
Research Award

JUNIORS
Team name
Students
Innovation Name 
Prize

P-PECK

Peyton Clode




Pauline Beetz




Emma Hurley




Kale Brooking




Catelyn Evans

Sunny side up: 

1st in Junior 

KEAH

Katy McLeod




Elliott Swney




Alexia Rogers-Hibell




Hannah Richards

Bio-lids:

3rd in Junior &

Sustainability award
SENIORS
Team name
Students
Innovation
Prize

Solution seaweed

Charlie Minshall

Kara Blackstock 

Solution seaweed

Research award 

Shorter and Hex

Haylee Hextall

Amelia Shorter

Glowshield

1st in Senior 
Please find below two tunes for your listening pleasure courtesy of Bri Greig-Merrett, and Rachel Stevens (Top 40 and National Winner of the Youth Town songwriting competition respectively).
In further songwriting news, Taska Kemp-Green and Katilyn Napier have placed in the Top 40 for the Play it Strange songwriting competition, winning $750 each to record their songs in a professional studio. We will share these songs later in the year.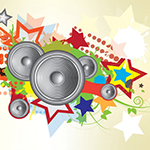 Bri Greig-Merrett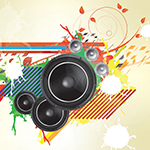 Rachel Stevens
Senior Art Exhibition Evening
On Wednesday the 30th of August, Art students showcased their talents by exhibiting their work in the Senior Art Exhibition. Food and drinks were provided by Brookfield New World and Bethlehem Subway.
Two bands played 'Blah blah uh huh boo hoo' featuring Lucy Dibble, Lexey Walker, and Ryan Paxie and 'A Remedy' featuring Cole Jackson, Kaleb Wensor, Reuben Timms and Josh Torrey. 
It was a huge success and a real party atmosphere with plenty of guests enjoying the Art, food, and entertainment!
Well done to Hyerin Cho in Year 13, Zac Baveystock in Year 12 and Lillie Allen in Year 11 who were the People's Choice Award Winners.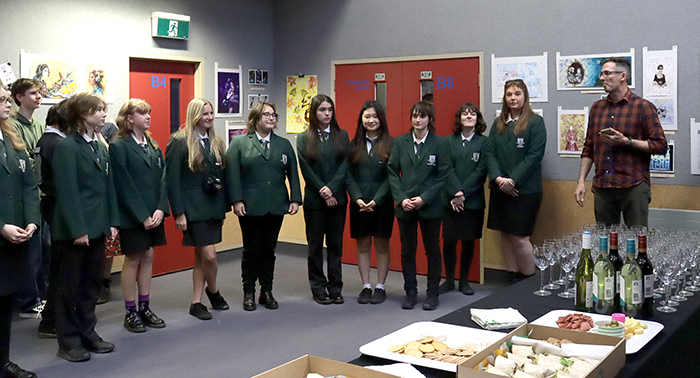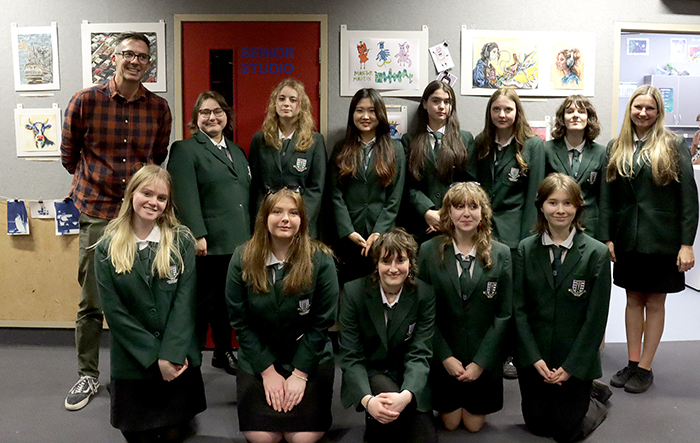 Writer's Academy Opportunities
Calling all aspiring writers!
Does your student love dreaming up worlds or creating captivating characters? They'll love the new Writer's Academy.
Writer's Academy holiday sessions are launching these holidays (25-29 September).
For more information please click here.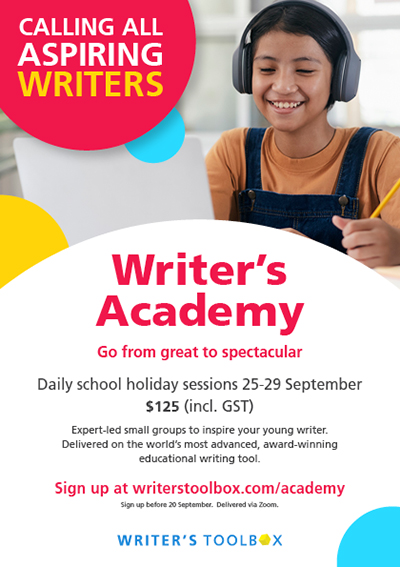 Youth Search & Rescue – Applications close 30 September
Applications for the Youth Search and Rescue program are now open for 14 to 16-year-old students, closing 30 September.
Youth Search and Rescue is a 3-year program which involves weekly classroom styled learning followed by weekend adventure-based education in the outdoors to implement the new skills gained. We train, mentor and develop our rangatahi to become the next generation of Search and Rescue and Emergency Management volunteers.
We are recognised as the future workforce youth development training organisation for the national search and rescue and emergency response in New Zealand.
Students gain: 
Outdoor education skills, survival, leadership and team capability and confidence 

STEM competencies and NZQA qualifications to complement in-classroom learning 

Opportunity for community engagement and contribution – either voluntary or career 

Achievement of the Duke of Edinburgh Bronze, Silver and Gold Awards  

Advanced environmental sustainability and flora and fauna awareness.
More information and the application forms can be found here www.YSAR.nz.