Ōtūmoetai College uses Career Central to assist the Career and Pathway Department and the students of the school to develop the Career Management competencies.
Career Central is a tool to increase the Careers Education reach in the school and provides students with the opportunity to digitally create their own Career Profile.  This will follow them as they move through the school.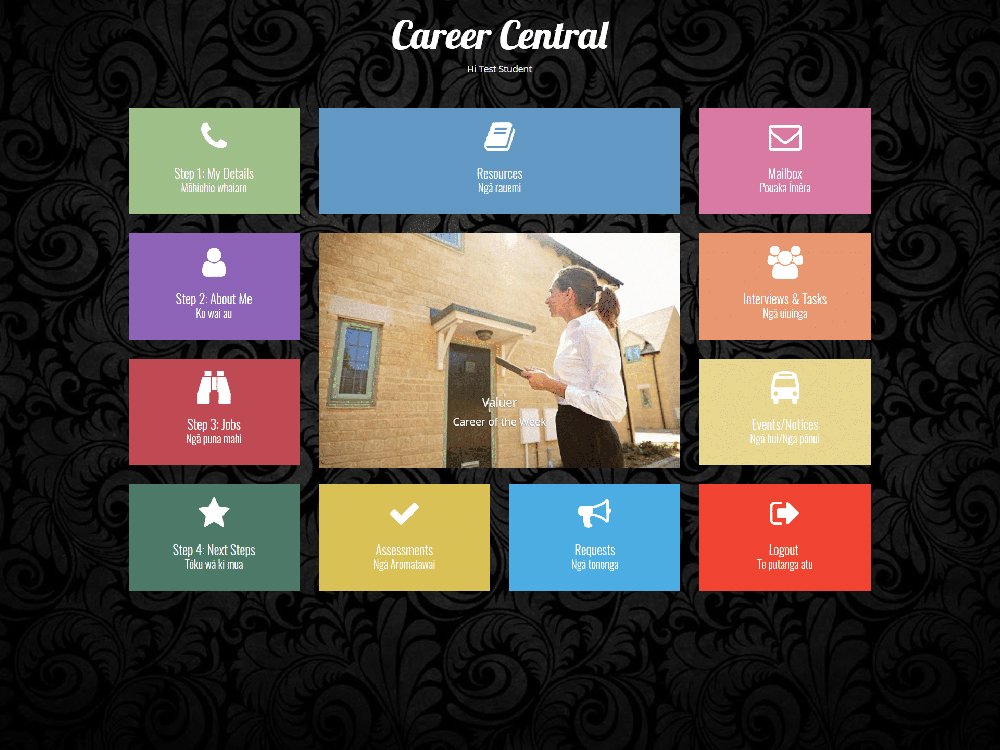 Students are able to:
Identify personal qualities, interests, career values and skills.  Browse, research and store jobs that they think will suit them.
Indicate intentions for the following year
Indicate interest in other programs (e.g Gateway, taster courses, and trade academies.)
Create a CV.
View their interview notes.
Message the Careers Advisor, book an interview, or request references.
Explore resources, event invitations, relevant notices and links to useful websites.
Set personal, educational, and careers goals.