History
Ōtūmoetai College opened in 1965.

Ōtūmoetai College has been involved in international education since 1990.

Ōtūmoetai College has an excellent reputation for meeting the needs of its international students.
Facilities
Ōtūmoetai College has been fully modernised and provides purpose built facilities highly suitable for a 21st Century education.

Ōtūmoetai College has made a real commitment to the future of international education in the school by building a special facility for our international students.

Facilities include: Swimming Pool, Tennis Courts, 2 Gymnasiums, Weights Training Room, Computer Suites, Library and a Performing Arts Centre.
The Staff
All the teaching staff are university educated and teacher trained.

The teaching staff have built a reputation for being very helpful of the students and their learning.

The International Department is well staffed and provides a caring supportive environment.
The Students
Most of our students live within walking distance of the College. The students are friendly, relaxed which gives our school a feeling of belonging and a sense of community.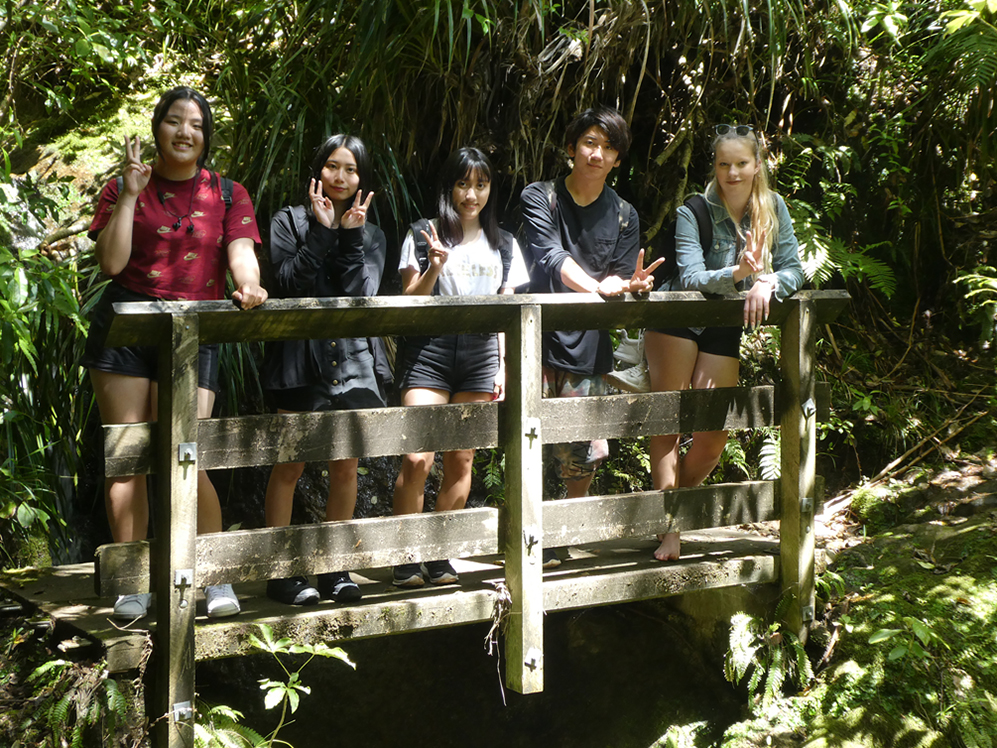 Facilities and Amenities Close to School
Natural Features include:

Tauranga Harbour, Matua Saltmarsh, Waikareao Estuary. Mauao, Mount Maunganui Beach, Kaimai Forest Park, McLarens Falls and the Wairoa River.

Activities near Ōtūmoetai College:

Walking or cycling in the Matua Saltmarsh, Waikareao estuary and along the Tauranga Harbour foreshore. Swimming in the harbour in summer. Kulim Park Fergusson Park and Memorial Park.

Clubs near the school:

Ōtūmoetai

Swimming Club,

Ōtūmoetai

Tennis Club,

Ōtūmoetai

Golf Club,

Ōtūmoetai

Football Club, Tauranga Softball Club, the Dance Education Centre, Detour Theatre, Helen O'Grady Drama Academy, Tauranga Archery Club, ARGOS Gymnastics, Bellevue Athletics Club and Art at the Artery.

Other amenities close by such as cafes and shops.

Other Amenities close by:

Bay Hopper bus stop outside the College gate (15 minutes to the city centre) Brookfield Shopping Centre, Cherrywood Shopping Centre.