Ngā Piki Kotuku o Ngāti Ranginui
Uhia mai rā ki te rau o te aroha,
Ki te unahi o Ranginui e tū ake nei,
He Atua, he tangata
He Atua, he tangata…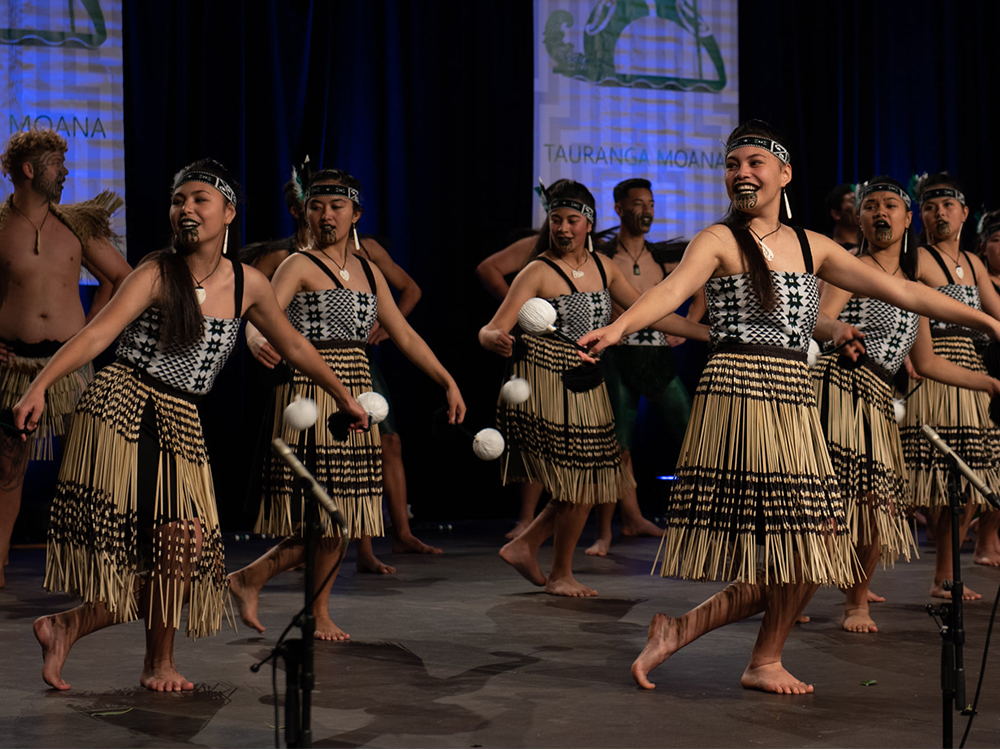 Māori performing arts is a source of identity and  pride; we are building strong, confident rangatahi. 
Ngā Piki Kotuku o Ngāti Ranginui is the name bestowed on our kapa haka roopu by Ray Nelson in conjunction with local kaumatua. 
Ngā Piki Kotuku o Ngāti Ranginui aim to uphold the mana whenua of Ngati Ranginui whilst developing our students and therefore our kapa in life and on the stage.  
Otumoetai College is making a resurgence to the regional arena of secondary kapa haka after being absent for some time.
Our main focus has been the regional competition – Ngā Kikini o te Rehutai.
For this students are challenged to a demanding 12 weeks of intensive preparations.  Ngā Piki Kotuku o Ngāti Ranginui continue to improve with every campaign; as per principal Russell Gordon "You were all winners in my heart."
The calibre of kapa haka within our kura is rising.
Special mention must be made of the tutorship team from Ngati Ranginui Cultural Group – kia rere noa te puna o aroha.
I te ngaro, i te ngaro Ranginui
Ka kitea, ka kitea, ka kitea