Tourism Students Hit the White Water
"This week, our students studying Tourism were offered the opportunity to go White Water Rafting on the famous Kaituna River in Rotorua.
Tourism has been a popular Senior course at our school, and as our Tourism industry recovers from the effects of the pandemic, there are so many incredible opportunities for students to study and work in the tourism industry.
Our tourism course focuses on introducing students to the skills and knowledge of working in the tourism industry, so trips to experience tourism first hand are such an important aspect of the course we offer.  It was awesome to see students pushing themselves outside of their comfort zone." – Mr Grant.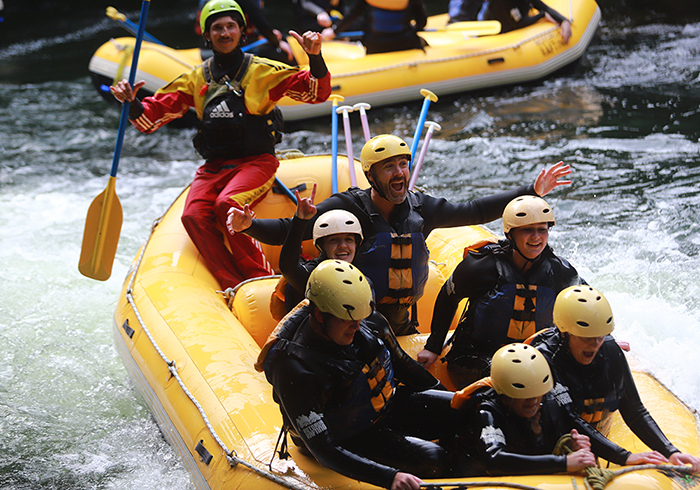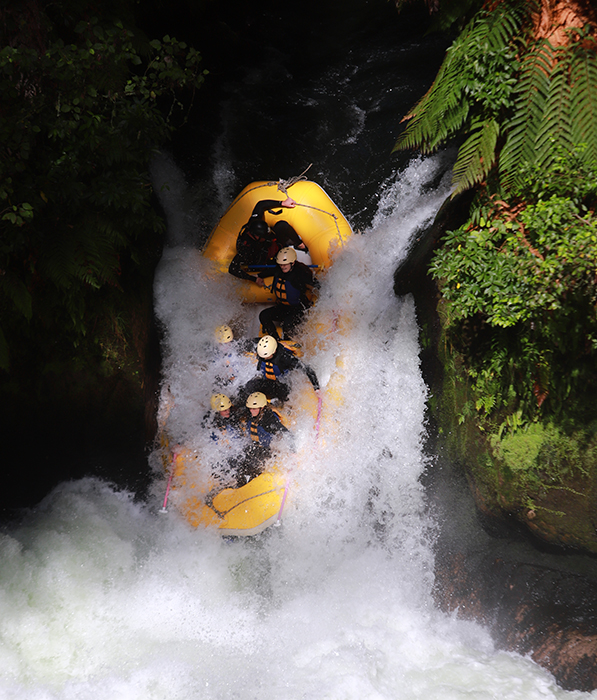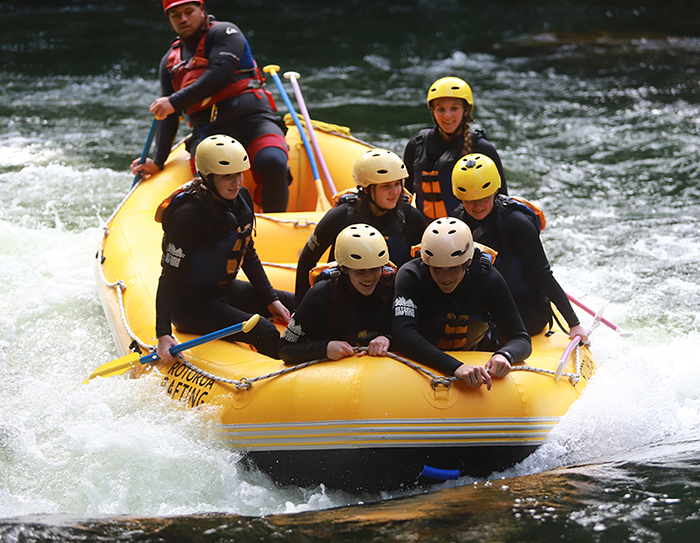 Congratulations to all for the Ōtūmoetai Rowing Awards Evening results this week.
Sportsmanship & Ability (David Aitken Trophy) – Matthew Ryder
Most Improved Boy – 1st year (Ted Phelps Cup) – Kahnya Pihama-Donaldson
Most Improved Girls – 1st year (Williams Cup) – Chloe Wallsgrove
Junior Attitude & Sportsmanship (Cosmos & Edwards Cup) – Zara Brangwynne
Most Improved Rower (Thompson Trophy) – Jack McClutchie
Best Performed Rower for the Season – Jenna Brangwynne
Crew of the Year (Clinton Cup) – Zoe Stubbing & Caitlin Wain (U18 Novice Double)
Coxswain Trophy – Lydia Cunliffe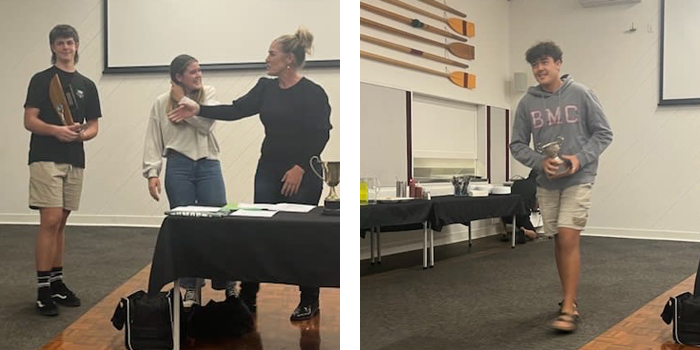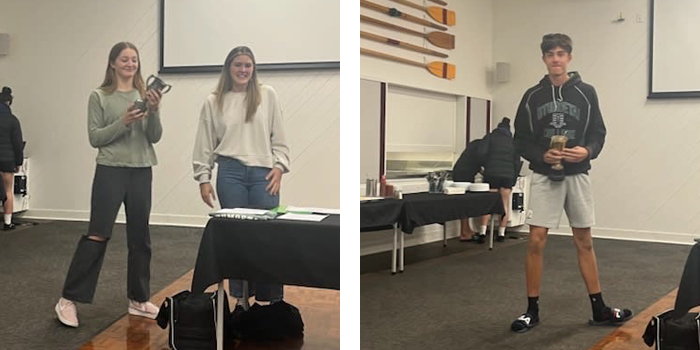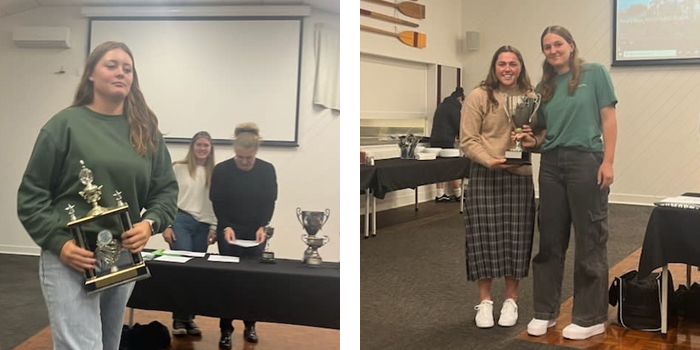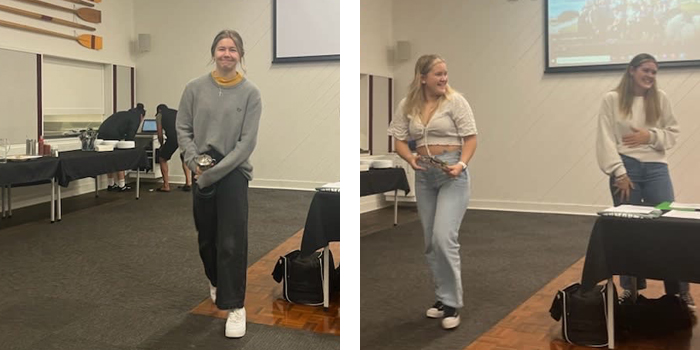 A Rowing Accolade was awarded to Chloe Wright for her 5 years of rowing at Ōtūmoetai College.
On Tuesday 17th May we held our school Cross Country. Rain showers in the morning were not enough to scare off the determined runners who had registered and trained hard for this event. 
We had a great turn out of students who gave their everything running a range of distances from 3kms to 6kms. Congratulations to those students who placed in their age groups and earnt highly sought after Whare points.
SENIOR BOYS – 6km
1st
Sam Kember
13CRB
KAREWA
25:21.7
2nd
Loui Alexander
12KMW
PŪWHENUA
26:16.9
3rd
Anthony Wigley
13CRB
KAREWA
31:49.5
4th
Cameron Paratene
13TPM
PŪWHENUA
32.31.9
SENIOR GIRLS – 4km
1st
Charo Heijnen
12PHN
MANUNUI
17:02.9
2nd
Brooke Comeskey
13SHH
MAUNGANUI
23:38.0
3rd
Hazel Blissett
13SLP
ŌTANEWAINUKU
24:32.2
4th
Kylen James
13SHH
MAUNGANUI
25:24.3
INTERMEDIATE BOYS – 4km
1st
Benjamin Wheatley
11CRN
ŌTANEWAINUKU
16:56.0
2nd
Jacob Reeder
12SSB
ŌTANEWAINUKU
17:04.4
3rd
Angus Colquhoun
11SRS
MAUNGANUI
17:54.5
4th
Mitchell Butts
11DNW
KAREWA
18:06.4
INTERMEDIATE GIRLS – 3km
1st
Alex Rawlinson
11CRN
ŌTANEWAINUKU
13:12.5
2nd
Mia McGrath
10ASW
MANUNUI
14:16.5
3rd
Miah Smith
10DVC
PŪWHENUA
15:11.9
4th
Sam Bainbridge
12KMW
PŪWHENUA
17:11.1
JUNIOR BOYS – 3km
1st
Nicholas Reeder
10PTG
MAUNGANUI
12:27.5
2nd
Louis Cairns
10PTG
MAUNGANUI
12:31.2
3rd
Edward Webb
09ANR
ŌTANEWAINUKU
12:38.5
4th
Oscar Downard
09JLS
MANUNUI
12:43.7
JUNIOR GIRLS – 3km
1st
Grace Duncan
10KNH
ŌTANEWAINUKU
12:45.6
2nd
Sophie Garrett
10ASW
MANUNUI
13:38.4
3rd
Lize Terblanche
09ANR
ŌTANEWAINUKU
14:36.2
4th
Pauline Beetz
09CRT
PŪWHENUA
14:53.4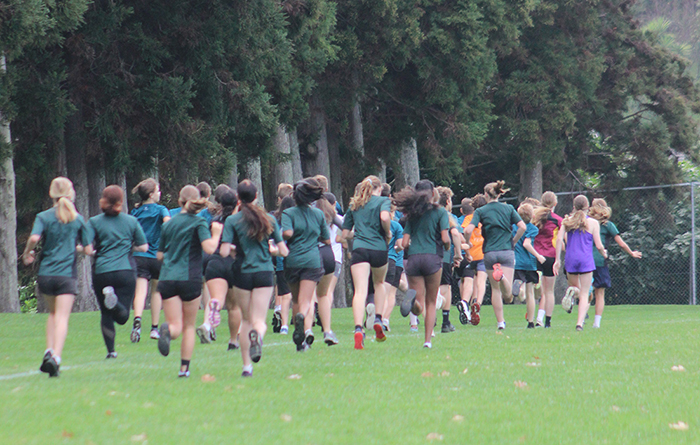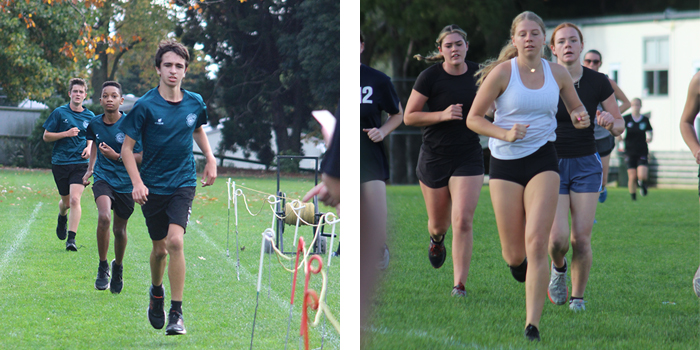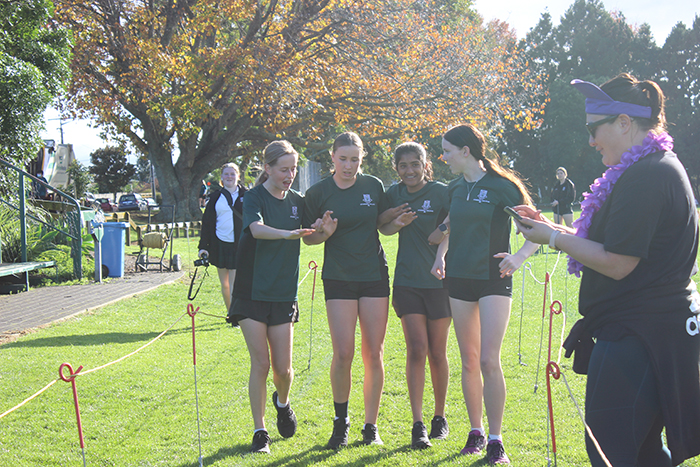 Youth Archery Course Information
Tauranga Archers is offering after school lessons (4.00pm-5.30pm) for year 7 to 13 students at Graham Park, off Edgecumbe Road.
This is a weekly lesson, run over six weeks where students learn the basic safety and techniques for shooting a recurve bow.
This course is intended as an introduction to archery, to encourage youth participation and progression to a competitive level. The cost is $30 for 6 lessons. This includes equipment hire/target use and coaching fees (all equipment is provided) Archery in Schools Membership.
E te Whānau, We Celebrate You!
We celebrate the love you have for your tamariki. We celebrate the support you show them to be their best. We celebrate the teams you coach, manage and support. We celebrate the voices you bring and the positive examples you show. The food, the energy, and the time you give.
We celebrate and recognise you all. All our mama's and papa's, our grandmothers and grandfathers, our aunties and uncles, our big sisters and brothers. You're all a special part of our wider whanau of Ōtūmoetai College.
Ka nui te mihi!
From us to you.