Former Student Aidan Ross New All Black
We are thrilled to see the naming of former student Aidan Ross in the All Blacks squad for the upcoming 2022 Steinlager Series. Congratulations Aidan, we know this is the fulfillment of a longstanding dream.
OTC Junior Blue 11/6 vs Waipuna 14/15 Jets 
This weekend's game was evenly matched, which made it exhilarating for both the players and supporters. At half-time, Waipuna was ahead by two goals and things were looking a bit grim as shot after shot at their goal was not producing any points for the Blues, belying the evenness of the teams.
However, a change in goalie and a mixing up of players and positions meant that the goals started flowing. Waipuna's defensive line broke down, and the Junior Blues ended up with a win. The final score was 6-5, showing how close these two teams are in their skill. Stand-out plays were seen by Daniel Hall, Oscar Downard, and Riley Castles, but all the lads were on form for the entire game. – Marg Brewerton, Manager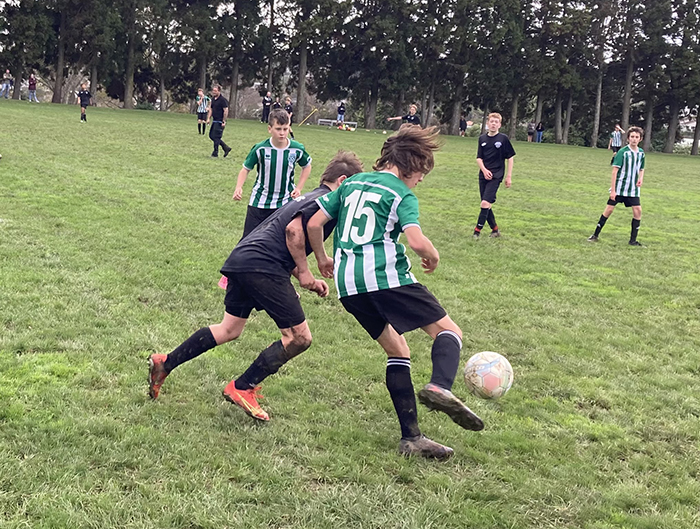 Above: L-R Caelan West, Oscar Downard (middle front), Tyler Griffin.