North Island Cycling Update
For the recent Cycling North Islands Race Road in Karapiro both of our Year 11 students Sophie Garrett and Alex Rawlinson did really well in tough conditions!
Alex grabbed 3rd place in her road race for Ōtūmoetai College and Sophie had a great ride too.
Photo above, pictured on the right: Alex Rawlinson – 3rd U17 Women's Race Road.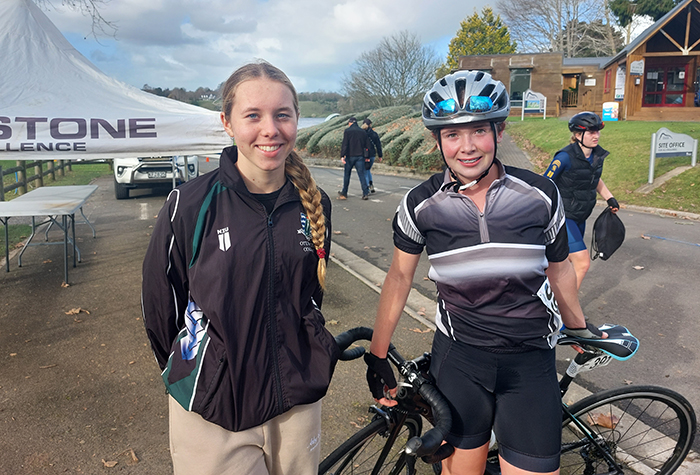 Left to Right: Sophie Garrett and Alex Rawlinson.
Business Students Attending BizVenture
Year 12 student Seth Turner is currently attending the BizVenture Japan event.
Information about BizVenture Japan here
Robert Unsworth, also Year 12, has just been selected to attend the BizVenture China programme from the 9th-15th October. He is one of the 18 students selected nationwide.
Amazing experiences for both of them!
Female Rugby – Players Wanted & Sevens Tournament Information