Shave for a Cure – 10 Students to Support!
Our annual Shave for a Cure is happening next Wednesday 7 September in the Quad (basketball court if raining). We have 10 courageous students shaving their heads. They have been doing an impressive job of fundraising and Lucy King and Rebecca Mahon are donating their hair for wigs.
Please celebrate these students! Andrew Gabolinscy, Kirsten Orrick, Lucy King, Zara Cooper, Rebecca Mahon, Hope Allen, Tasmin Jacka, Lucy Stephens, Paige Gerrish & Jenna Salgado.
Donations for this great cause can be made to students using the following link: https://shaveforacure.co.nz/t/otumoetaicollegeteam or you can make donations on the day by bidding to shave a head on the day (eftpos and cash available).
Eight teams attended the Scrimmage held at Mount Albert Grammar on Saturday 27 August with a long 14-hour day. A special thanks to all the parents who supported and drove the kids to Auckland.
It was another very successful event for the club as all eight teams again got through the eliminations and into the quarter-finals.
The finals consisted of our B and X teams in an alliance against our C team, who was in an alliance with a Lynfield College team. B and X won the tournament with C in 2nd place.
That now makes it a hat trick +1 for the X team – Emily Aldridge, Jamie Venman, and Max de Sponge.
We had a great turnout for our first science tutorial session held Wednesday morning at 7.30 am in E01.
Teachers from different subject areas were on hand to work with our seniors.  Students either bought something to work on, or made use of the available resources.
Tutorials will continue through to the final NCEA examinations. Keep up the mahi!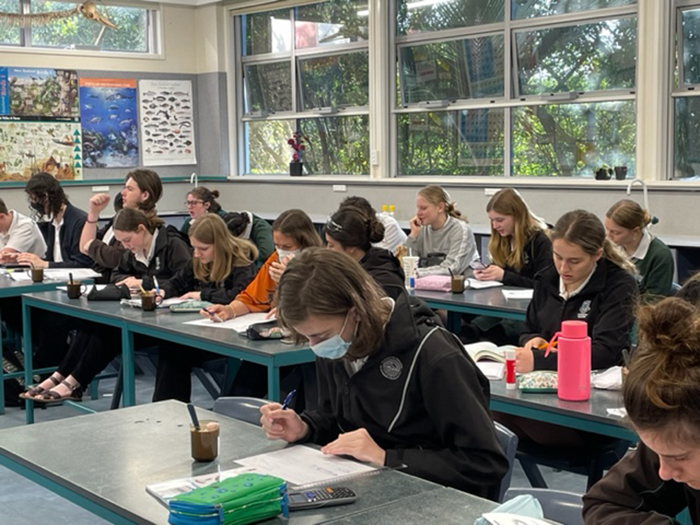 Young Innovator Awards 2022 Workshop
Young Innovator Awards creates tomorrow's innovators by offering a hands-on, learn-by-doing experience. Students work through the design thinking process to develop innovate solutions to authentic problems. The best entries, as judged by top innovators in NZ and abroad, win internships at leading innovative businesses in the Bay plus cash prizes up to $2,000.
Congratulations to the following Ōtūmoetai College finalists: 
JUNIORS – Agnès Anderson, Gabrielle Stimpson, Holly Sanders, Indie Minshall, Lauren Harris, Peyton Clode, Paige Martley, Rhea Lal, Dominik Bennett, Miya Prescott, Thomas Cummings, Bradley Wiessing, Christian Timms, Poppy Shere, Dominic Clarke, Estee Taylor, Genevieve Kennerley, Emma Hurley, Kale Brooking, Rosa Sharp & Sharne Willcox.
SENIORS – Harrison Dent, Kyle Koch, Charlie Minshall, Kara Blackstock, Kobi Notman, Lucy Penellum, Sarah Lubbe, Amelia Shorter & Haylee Hextall
WORKSHOP: On Tuesday 30 August, our finalists attended a YiA workshop at the University of Waikato in Tauranga, hosted by Jeannine Walsh, the Head of New Ventures Accelerator at Beca.
Students were challenged to collaborate with peers from other schools to develop and pitch innovative solutions to Tauranga's plastic issue.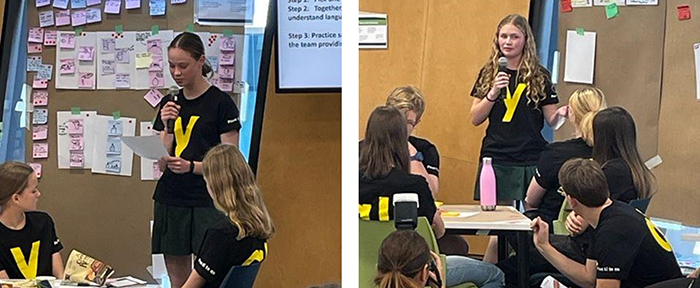 RESULTS Young Innovator Awards 2022
Our students did an amazing job completing their final YiA submissions. A big thank you to the following teachers: Sally Price, Mark Simpson, Megan Smith, Taylor Brown, Nicola Hawkes,  Kevin Meyer & Mark Thomas. Your support is greatly appreciated by our students and myself (Ceri Blears-Woodcock). Fantastic mahi everyone!
People's Choice Award: Kiwi Keepa. A shade cloth alternative that controls the temperature of kiwifruit orchards to reduce the effects of climate change.
Students (below): Lucy Penellum, Kobi Notman & Sarah Lubbe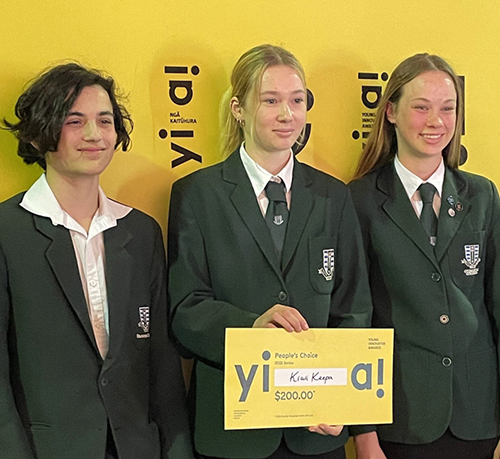 Community Award:  Oshu – A keychain designed for children that alerts parents that their child is feeling unsafe.
Students (below): Emma Hurley & Kale Brooking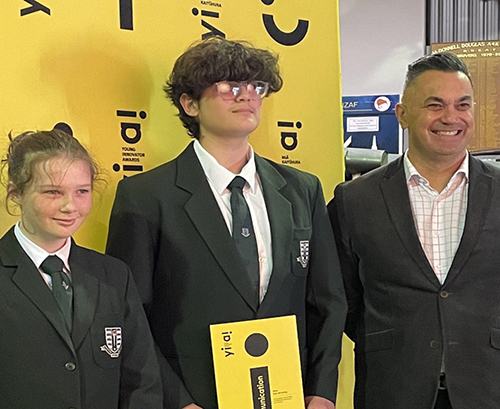 Junior Supreme Winners: H₂OK – A wearable device to prevent drownings.
Students (below): Paige Martley & Rhea Lal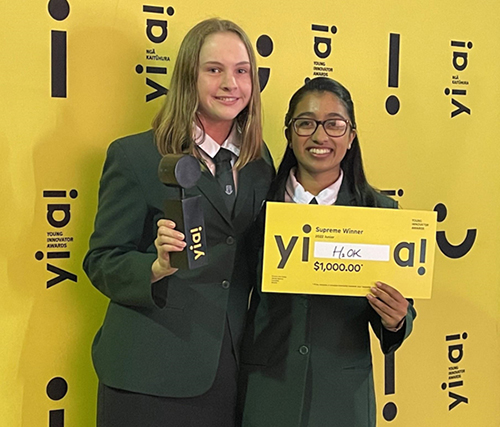 2nd Place: SOUL – An app helps students with organisation and mental health strategies.
Students: Agnès Anderson, Gabrielle Stimpson, Holly Sanders, Indie Minshall, Lauren Harris & Peyton Clode
3rd Place: Produce ZOOM – An app that allows you to sell or give away your extra unwanted produce to others in need.
Students: Dominik Bennett, Miya Prescott & Thomas Cummings