Robotics Nationals were held over the weekend of the 17th, 18th and 19th of February 2023 at the Due Drop Events Centre in Manukau, Auckland.
Ōtūmoetai College took seven teams up. Six out of the seven teams made it to the knockout rounds, this is incredible as there were over 70 high schools teams at the event.
Team A (Liam Venman, Erik Gilbert, Dom Thwaites, Chaelim Kim and Georgia Gifkins) were knocked out in the first round, however they won the Build Award!  This is the last time this team will be together as Liam, Erik and Dom are at University now so this was a great way for them to finish.
Team X (Emily Aldridge, Jamie Venman and Troy Edhouse) made it to the semi-finals.  They took out the top team in their quarter final to make the semi.
Team B (Corbyn Wagner, Oliver Frost, Noah Evans- McLeod, and Aroha and Paddy Mita) and Team E (David Choi, Jaymin Corn and Corbyn Patterson) made the Final and were overall runners-up. Both teams have qualified for Worlds in Dallas, Texas, USA in April!  It was a rollercoaster day for them but to end with this result is simply amazing.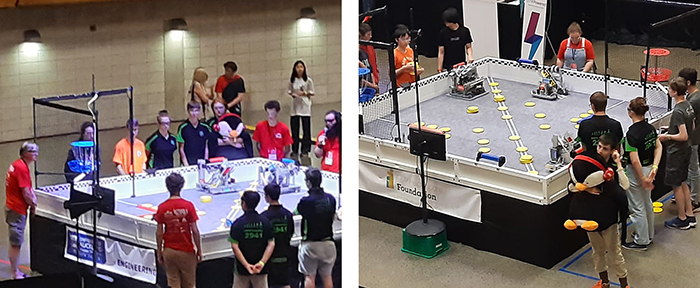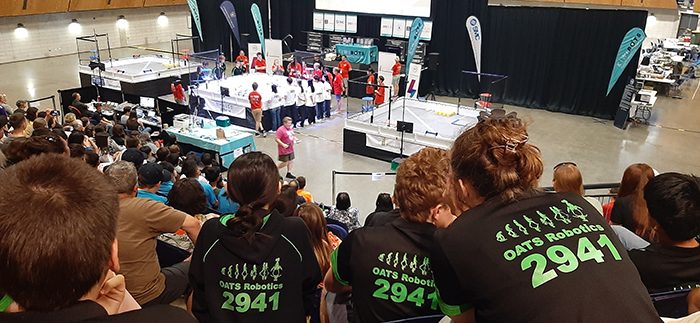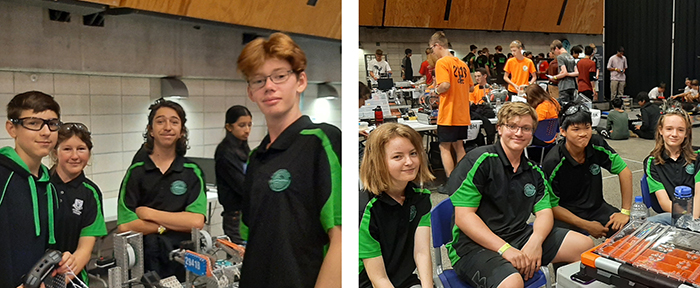 Year 9 Parents & Whanau Evening – Thursday 2 March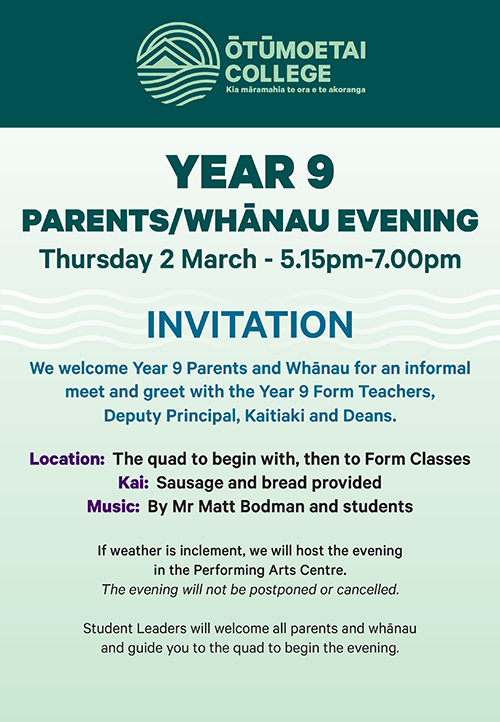 The Developing Athlete – 28 February
We are very excited to present, The Developing Athlete, an evening with Dr Craig Harrison on Tuesday 28th February in the Ōtūmoetai College Performing Arts Centre.
Adolescence is a unique stage in physical and psychological growth that significantly affects what a developing athlete needs from sport. Drawing from the latest research and over 20 years' experience, Craig uses real-life stories to make this fascinating topic easy to understand with practical tips to help young athletes navigate a rapidly changing body and mind and reach their best performance.
"Craig's presentation about the Developing Athlete is a must-do. If you are involved with youth sport in any way, from having young children beginning their sporting careers through to dedicated focused teenagers, if you are a parent, supporter, coach, or manager then the content Craig presents will be incredibly valuable to you. It is filled with eye opening data, practical wisdom, inspiring stories and so many take outs that you will find yourself thinking about it and discussing ideas for days to come." – Leigh Jeffery, Sports Mum
Event Details:
Timing: Tuesday 28th February, 7:00-8:30pm (please be seated for 7pm)
Location: Performing Arts Centre, Ōtūmoetai College
Cost: Gold coin donation on arrival
TS Chatham Navy Cadets Open Day – 25 February
TS Chatham is a training organisation with a military flavour for youth aged 13-18 years of age,  based at Sulphur Point Tauranga.  
Being part of the New Zealand Cadet Forces (NZCF) we provide a fun, challenging and safe environment for learning new skills and meeting new friends. We have a focus on fostering strong leadership skills and providing many opportunities for youth that are not available in other organisations. 
Cadets participate in a training programme set out by NZ Cadet Forces. The programme includes activities such as rope work, rigging, sailing, care and respect of uniform, camps, drill and leadership training. 
Cadets can also participate in a wide range of weekend activities throughout the year. 
More information about what we provide to our youth can be found at https://www.tschatham.org.nz/