Rowers Success in Karapiro & Twizel
A number of our rowing students were selected to attend the Rowing National Championships in Twizel last week; Caitlin Wain, Matt Ryder and Jack McClutchie.
Caitlin came away with 3 medals – bronze in double, silver in quad, and bronze in single, all in the A finals.
Matt Ryder also raced in an A final for his single and placed 5th. 
Both Matt and Jack placed 5th in the B final quad.
Congratulations to these students for their impressive efforts.
Please also see an article written by Caitlin regarding the Club Champs which took place a few weeks ago where our rowers again experienced success in the water.
"From the 28th to the 31st of January, Otumoetai College rowers represented their clubs at the North Island Club Championships Regatta held at Lake Karapiro. Our school had rowers competing for Tauranga Rowing Club (TRC) and Bay Coast (BC). Everyone participated, put in their best effort, and competed with great club spirit. We had some great results with 2 silver and 2 bronze medals being won. Caitlin Wain got silver in her intermediate single and double with TGC student Amy Everitt. Matt Ryder got bronze in his intermediate single and Paige Van Herpen-Jacobs was a part of the novice crew that got bronze in the novice octuple scull. Many A finals were also made from crews from both clubs and the results included:
A FINALS:
Loui Alexander: 7th in club double
Caitlin Wain: 5th in intermediate quad for TRC
Sarah Laban and Nina Turner: a final for club coxless quad, however, did not get to race it.
Matt Ryder and Jack McClutchie: 8th in senior coxless quad
B FINALS:
Elsa Alexander, Skyla Still: 5th intermediate double
Elsa Alexander, Skyla Still, Anahera Hawke, Kaylee Cattley, Emily Keith: 2nd intermediate octi
Elsa Alexander, Skyla Still, Kaylee Cattley: 2nd intermediate quad
Arthur Crimmins: 8th novice quad
Jack Mcclutchie, Matt Ryder: 2nd senior eight
C FINALS:
Sarah Laban, Nina Turner: 6th club double
Paige van Herpen Jacobs: 4th novice quad
D FINALS:
Loui Alexander: 3rd club single
Jack McClutchie: 5th club single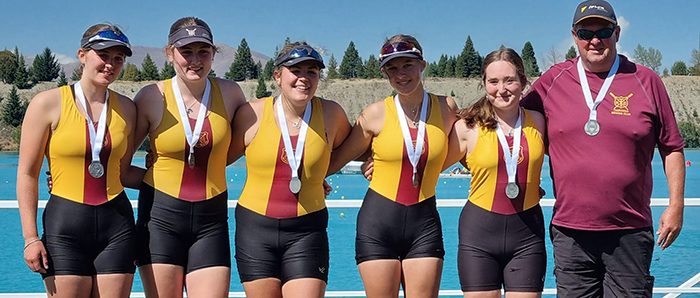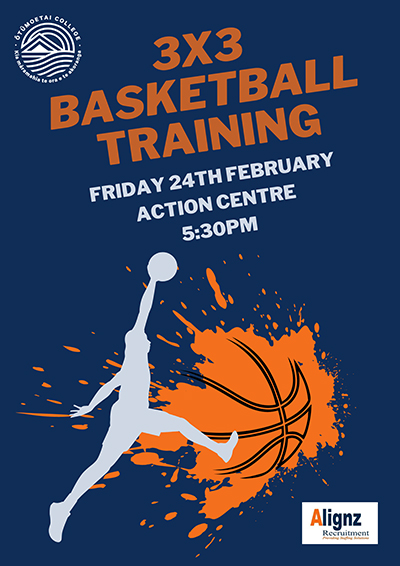 Porritt Classic 1500m Schools Race
Congratulations to Charo Heijnen for her 2nd placing in the Porritt Classic 1500m Schools Race held at Porritt Stadium, Hamilton at the weekend.
Charo (picture right) achieved a personal best time of 4:40:69. Well done!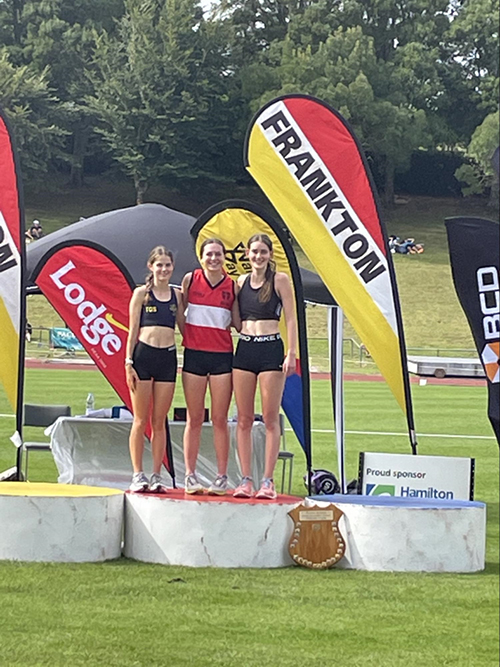 Underwater Hockey Selection
Edie Jackson (Year 10 student) has been named in the New Zealand U19 Development Underwater Hockey team. This success was achieved after a tough camp recently which highlighted a very high standard of play within this age group.
The team is now working towards a development competition in September 2023 as part of the 2024 World Age Group Champs build up.
Huge congratulations and continuing success Edie.
Our Boys Cricket team played at Tauranga Boys College on the 15th February.
"End of our innings, we are 111/6. Real proud of Year 9 Jack Veale who opened the innings and carried his bat until the end, with a score of 23 not out against a formidable TBC bowling attack dominated by Year 11s that play Reserve Grade cricket!
Luca Mockford top scored with 37 runs. Super proud of Jack." – Craig Grant (Head of Cricket)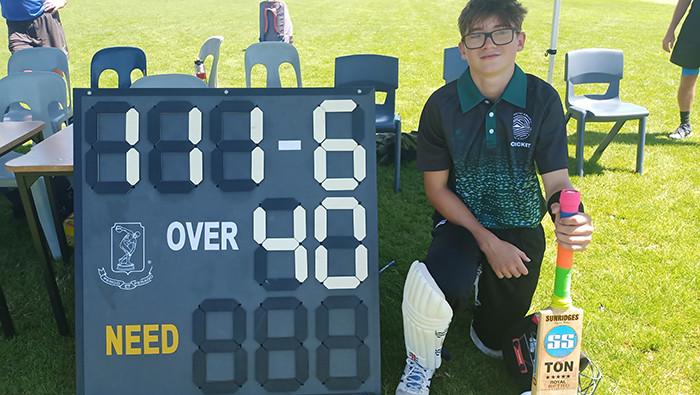 Jack Veale – Year 9