New Sports Structure for 2023
Sport and physical activity is an integral part of school life here at Ōtūmoetai College. In order to increase the sporting opportunities for all our students and continue to grow sport this year see's the introduction of a new sports structure. We have passionate staff members who are championing their respective sports throughout the school and they are now our students, parents, care-givers, and whānau's point of contact should you need any information. This role will be referred to as Teacher in Charge (TiC). 
Please see this link for Teachers in Charge
We are excited to announce two further additions within this new sports structure, Jodi Tod as Head of Netball and Jeff Robb as Head of Rugby. Both Jodi and Jeff are committed to continually challenge and inspire our players/coaches through a variety of quality experiences within their respective sports and strive for increased participation, improved skill development and performance.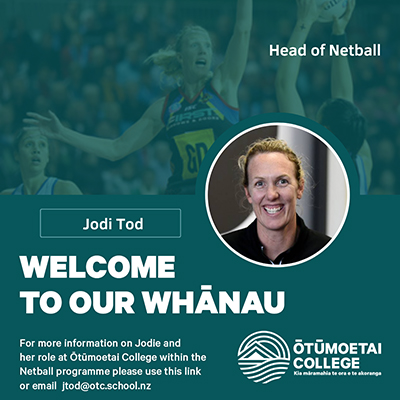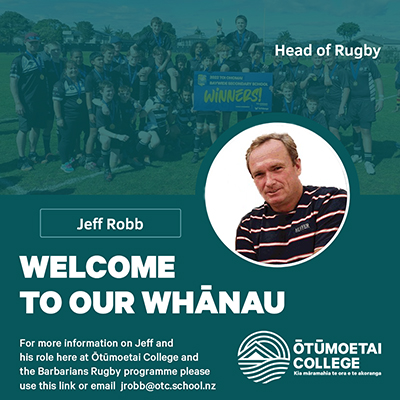 Senior Girls Success in Bay of Plenty Secondary School Futsal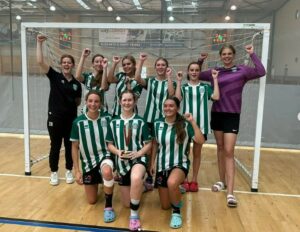 Huge congratulations to the Ōtūmoetai College Senior Girls Futsal team for winning the Bay of Plenty Secondary School Futsal Championship on Friday 3rd March at the Trustpower Arena. Also some great performances from our Junior Girls & Boys and Senior Boys teams!
Looking forward to seeing the teams in action at the New Zealand Secondary School Futsal Championships at the end of the month!
Girls First XI claim vital win over Tauranga Girls College
Our Girls First XI Cricket team took an impressive scalp in their attempt to Qualify for the Gillette Venus Cup, beating the much fancied Tauranga Girls College last week. Playing a T20 at TGC's home oval, the Ōtūmoetai girls won the toss and elected to bowl. Early wickets and tight bowling from Miah Smith, Chelsea Olesen and Mackenzie Grant put TGC under pressure from the start.
Taking regular key wickets kept TGC's scoring rate relatively low. Rachel Wahab finished off the TGC innings with 3 quick wickets and restricting TGC to 96/7. Our chase got underway in a similar fashion losing an early wicket. Mackenzie Grant (Year 11) stepped up and scored an impressive 50 runs off 48 balls, earning her a well deserved Player of the Match. The girls reached their target after 18 overs.
Only Mount Maunganui College stands in our way of representing the Bay of Plenty region at the Northern Districts finals at the end of March. With only one Year 13, the rest of the team are Year 11 or below, which promises an exciting future for Ōtūmoetai College Girls Cricket.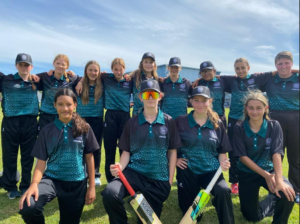 Boys First XI Cricket come oh so close!
After defeating Papamoa College, our Boys First XI had to defeat Aquinas College to go through to the next round of the Gillette Cup. Aquinas College are a strong cricketing school with a core group of high performing Year 12 and 13 students. Our team is relatively young, the majority of which are Year 11 or below.
If may be fair to say that some expected Aquinas College to gain an easy victory over our young team. With Aquinas winning the toss and electing to bat, they put on a competitive total of 152 off their 20 overs. If it wasn't for key wickets by Luca Mockford (Year 11) and Cooper Goodhew (Year 10), the score could have been much higher.
We launched into our chase with aggression and control, our openers Marshall Flint (Year 11) and Harrison Miles (Year 10) setting a good pace. Harrison played an incredible knock, finally falling for 70 runs of only 41 balls. At one stage, it looked like we had put ourselves into a position for the upset, however, a few key wickets near the end of our innings saw us fall only 2 runs short.
The boys were congratulated by the umpire and opposition for the way they played the match and for representing Ōtūmoetai College so well.