Dance Competition Results
Last Saturday our dancers competed and came away with great results.
Congratulations to Caitlin Spalding for receiving a teacher choreography award for the Hip Hop. The Hip Hop troupe (pictured) placed 3rd out of 11 teams.
Our other two Troupes received merits. Great to see all of them on stage!
The Careers and Pathways Department took three lucky students to an exciting and informative day at the various construction sites of the Waka Kotahi Project, the Takitimu Northern Link, being built by Fulton Hogan and HEB.  Speakers from all three companies gave insight about what they love about their job and their career pathways. They also spoke about roles within the industry of construction, Gateway, Apprenticeships and Cadetship opportunities.
New Zealand's infrastructure industry has a skills gap when it comes to upgrading roading networks, replacing leaky water pipes, maintaining power lines or installing faster broadband technology, to name a few. These jobs are in high-demand, can be a lot of fun, and provide varied career paths… for women just as much as men.
Girls with Hi-Vis® gives female students the opportunity to gain hands-on experience, hear from inspirational women in the industry and learn what a career in the infrastructure's civil, energy, telco and water industries can offer.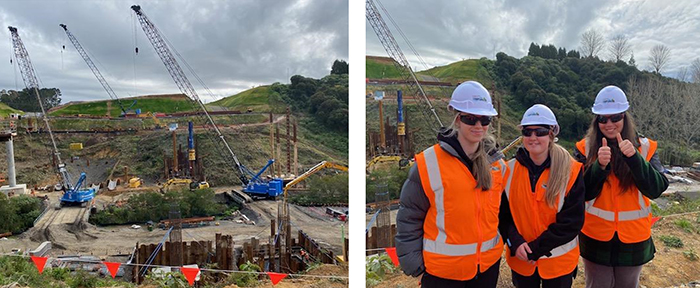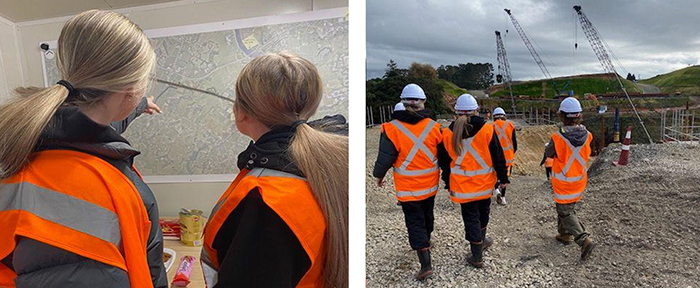 Hine Moana and Tikapa Moana School Holiday Programmes
New Zealand Sailing Trust are promoting two trips during the school holidays to help students complete their Duke of Edinburgh Gold Journey or residential trips. 
It's also an opportunity for students to experience something new and exciting (links to further information below).