North Island Secondary School Cycling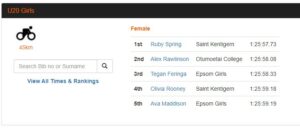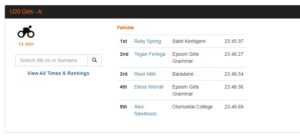 Tauranga Archers – Youth Archery Course
Tauranga Archers are offering a youth archery course to high school students around Tauranga in 2023. We received some very positive feedback from students and schools involved, so we're making this available again. The course is aimed at getting students involved in the sport of archery.
Tauranga Archers has funding available for the first 30 students to sign up. This will reduce the cost from $160 to $50 for six 1.5 hour archery lessons with all equipment provided. Lessons take place at Graham Park (off Edgecume Road) and are offered to Year 7 to 13 students.
Class Times – Term 3
Wednesday – 4.15 to 5.45pm
Saturday – 9.00 to 10.30am and 10.30 to 12 noon
Once classes reach capacity, we will notify those who have signed up of the next available date. Students will learn  basic safety and shooting technique for a recurve bow plus the opportunity to compete with other schools around the country through the Archery in Schools inter school competition run by Archery New Zealand.
Please use the following sign up form for those who would like to join
https://forms.gle/38W1UsFrAn5N7MjG7
Further information can be obtained by emailing John Ellis – jellisnz@yahoo.com
During the school holidays Hannah Mason (Year 11 student) traveled to Sydney to compete in the AusCyling National Series Rounds 3 & 4 of the two day event, along with several other New Zealanders.
 She entered two classes, the 16 Year old female age group and Junior Super Class  14- 16 year old females (where riders race for money).  Day one Saturday 8th July, and after only a one hour practice on the previous day she rode in nine races of the long MacCarthur BMX Track.  The day started at 1.00pm and finished at 8.00pm and the conditions were cold and extremely windy.
Results for Round 3 – 16 Year Female Class 4th in final (8 riders in a final), Junior Super Class 6th in final after a crash in the first corner. 
 Day two Hannah rode another 9 races up against the same girls, several with world rankings and the Australian 16 Girls National Champion.  After competing in 6 moto's, 1 x semi-final and 2 x finals her results for Round 4 were an improvement on the first day.
16 Girls age group 2nd in Final & 4th in Junior Super Class.
 Next stop for Hannah is the UCI BMX World Champs in Glasgow, Scotland on 9th August.