Year 12 Business Trip to Spookers
Year 12 Business students participated in a trip up to Auckland to experience first hand what Spookers was all about. The purpose of the trip was to collect information on what strategies the business applies to motivate their staff for our 2.5 assessment worth 3 credits. 
This information will be organised into a report that analyses whether this strategy is successful and explains how it affects the business.
Some students didn't seem phased by the spooky actors while others definitely let out a few screams.
*disclaimer: no students were harmed in the process.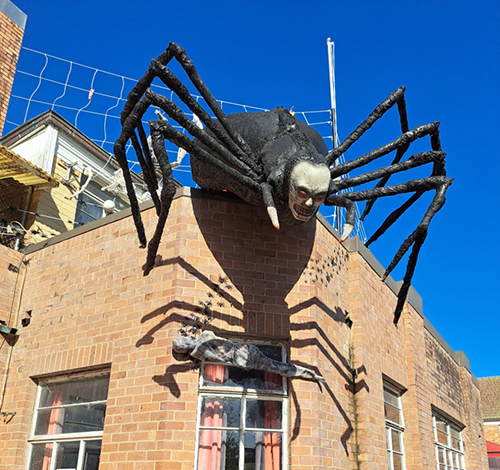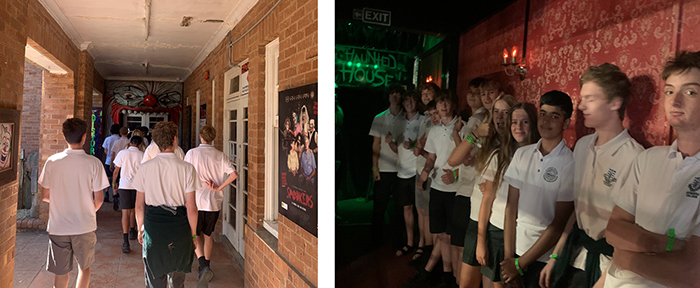 Ergathon Rowing Fundraiser – 29 April
The Ōtūmoetai College Rowing Team work hard to make the rowing season accessible for all rowers, including attendance at Maadi Cup (Twizel). 
Fundraising is an essential part to making this happen. To help the students focus on training and racing, we would love your support to help promote and attract participants.
Webinar – Being a Young Person in 2023 (Sport and Life)
This is short notice but an opportunity to hear Sport Psychologist Zane Winslade for a powerful mindset hour of coaching on resilience, dealing with emotions and creating environments for thriving.
Who is this workshop for:
Sport playing young people (10+ years old) 

Parents of kids & teens

People coaching/mentoring kids in sport
Monday 27 March, 7pm – 8pm
Zoom room opens at 6.50pm – Workshop begins at 7.00pm
Ordering School Photographs
2023 School Photographs are now available for parents/caregivers to order.
Students will receive their Photo Access Code from Form Teachers.
To order school photographs please see the steps below:
Go to

www.photolife.co.nz

Click on "Order Online"

Enter your Secure Photo Access Code (your student will bring home)
You will then see your student's ID Photo, together with a sample of what the 2023 Form Class photo will look like.
Please note: If your student was absent when Photolife took the individual ID photos, an ID photo will not be available to order. If your child was absent for the Form Class Photo their name will appear in the absent section at the bottom.
You can then select the package option you wish to order.
Please note:  If you have more than one student at the College, they will each have their own secure photo access code.
If you order before Sunday the 23rd April the photos will arrive in the FREE bulk delivery to the college which will be distributed to students via their form class.  After this date you will need to nominate an address and pay extra for your own delivery.
If you have any queries please contact Photolife on: enquiries@photolife.co.nz
NZ Uniforms are expecting more new style Ōtūmoetai College jackets to arrive instore late March/ April.
NZ Uniforms still have stock in the old jacket. This can be purchased for Years 11, 12 & 13, however, it is for only these students to wear.
Year 9 & 10 students are not to purchase the older logo jacket. They must wear the new logo jackets. In the meantime junior students can wear a white long sleeved undergarment for another layer.